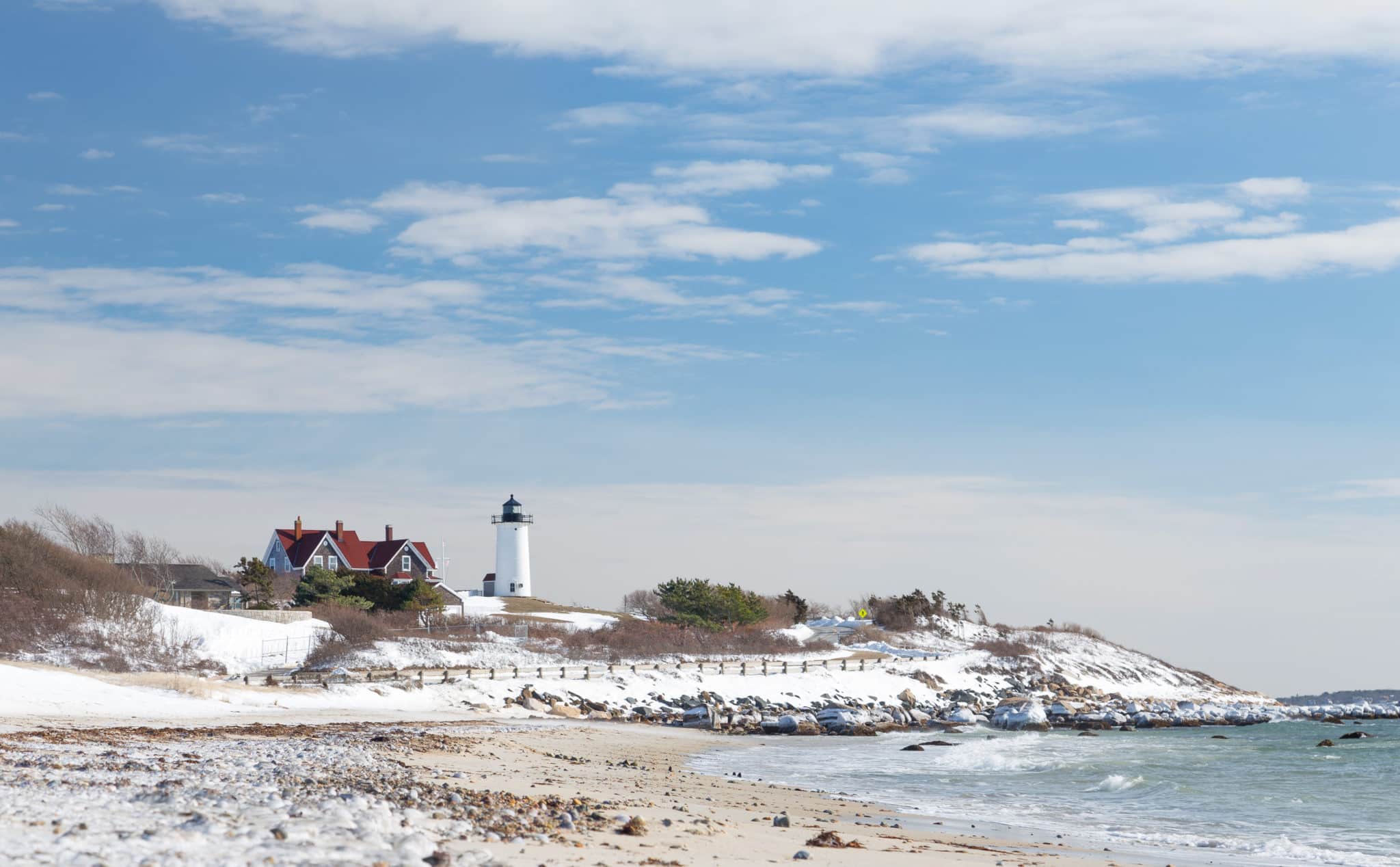 The beauty of Cape Cod doesn't fade when the weather gets colder. In fact, some people might say that our area becomes even more beautiful in the wintertime! It's truly a sight to see when the beaches, lighthouses, and landscapes get covered in a blanket of snow. It's like adding an extra layer of scenery! If you'd like to witness this winter wonderland for yourself, we'd love to help. Make the most of Cape Cod winter during your next getaway with these tips, and explore our activities page to discover even more local recommendations for must-see attractions and events. It's the key to incredible experiences!
Your Ultimate Guide to Cape Cod Winter Getaways
Cape Cod Winter Weather
It likely won't come as a surprise that our coastal New England location can get pretty chilly in the winter months. Daily temperatures are typically around 40 degrees Fahrenheit, while evenings can drop down to the mid-20s. It's important to keep this in mind as you pack your luggage for visiting Cape Cod in winter.
Consider digging out all of those cozy clothes from the back of your closet and bringing them along so that you're fully prepared for the colder weather. We recommend a thick jacket, scarf, gloves or mittens, and maybe a warm hat. We'd hate for you to get caught in the cold and have it ruin your afternoon outside as you try to enjoy the scenery! Of course, you can always check out our local shops to pick up anything you forgot to pack.
Things to Do on Cape Cod in the Winter
Afternoon Tea at the Captain Farris House
There's nothing like a soothing cup of tea to warm your body and soul in the wintertime. Afternoon tea gatherings offer the perfect opportunity to unwind, indulge, and engage in delightful conversation with friends, family members, or your sweetheart. That's why we're extending an invitation for you to join us in our Cape Cod tea room at the Captain Farris House! Choose from our selection of delicious teas and pair your warm beverage with tasty treats, like seasonal fruit, scones, sandwiches, and more. There's nothing else like it in our area!
Holiday Shopping
After you rest your legs and enjoy afternoon tea at our inn, you'll be ready to head out and explore more of the Cape. There are so many communities near the Captain Farris House with charming main streets and town centers with lovely shops and boutiques. Feel free to browse the stores in Yarmouth, Chatham, Hyannis, Dennis, and many more. Save time to check out the Mashpee Commons Shops as well!
Restaurants
All that shopping will likely work up your appetite. Luckily, there are also several excellent restaurants throughout our area! Consider making reservations at one of them and fill your stomach with delicious food. Whether you're in the mood for fresh seafood, pizza, or tapas-style dishes, there's a top-notch eatery to satisfy your craving. Just keep in mind, like with all of these attractions, that the hours might change in the wintertime. Please visit their websites to confirm that they are open before planning your visit.
Museums and Historical Sites
Whether you're a history buff or you're simply looking for some indoor attractions to escape the cold, we recommend stopping by some of our local museums and historical sites. You can open your mind to entire worlds of fascination at the Cape Cod Museum of Natural History, Whydah Pirate Museum, Edward Gorey House, Sandwich Glass Museum, Heritage Museum and Gardens, and the John F. Kennedy Hyannis Museum. Don't forget to marvel at some of the landmarks and lighthouses that make Cape Cod so beautiful as well!
Scenic Strolls
Did you know the Cape Cod National Seashore has a variety of walking trails that are open year-round? It's true, and they are more beautiful than you can imagine! Consider bundling up in warm clothing and exploring the great outdoors as you admire the views and reconnect with nature. You'll see oak and pine forests, marshes, and beaches as you travel down each trail. You can also check out some of our local boardwalks for additional routes through Cape Cod's scenic landscapes.
Cape Cod Winter Events
If you'd like to get in the holiday spirit during your stay, you're in luck. The calendar is full of festive Cape Cod winter events! Here are some of the many options:
The list goes on! Feel free to visit the Cape Cod Chamber of Commerce website for more ideas this winter and fill up on holiday cheer!
Stay Cozy at the Captain Farris House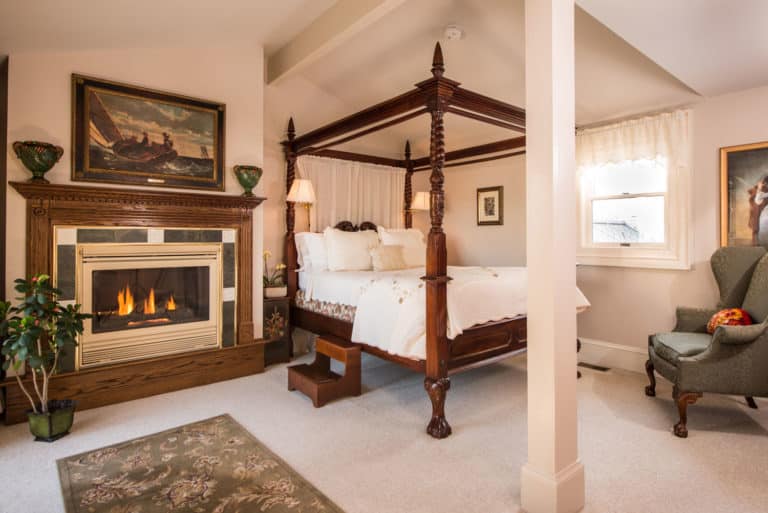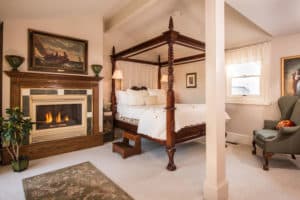 Our romantic and historic inn offers more than delightful afternoon tea service in the colder months. The Captain Farris House is also home to a variety of luxurious accommodations with elegant decor and inviting atmospheres. Take your pick from several gorgeous rooms and suites, including Aunt Liddy's Room, which features a hand-carved mahogany bed, antique writing desk, and a gas fireplace that's perfect for romantic winter getaways. After a good night's rest, wake up to one of our homemade breakfasts and fuel up for Cape Cod adventures. Our central location in South Yarmouth, MA, makes it easy to reach all of the top attractions! Book your stay today!
Note: Please keep in mind that the Captain Farris House is a seasonal inn. We will close our doors on December 20, 2019, and re-open on February 7, 2020.