Have you ever watched a movie outside under the stars? Even if you have, you probably haven't enjoyed an experience quite like the one at the Wellfleet Drive-In Theatre Complex on Cape Cod. This classic attraction dates back to 1957, and it's one of the last of its kind in the United States! Whether you remember these theaters from when you were a kid, or you'd like to try it out for the first time, you're in for a treat. Plus, the complex features a variety of other attractions as well.
Spend a Remarkable Time at the Wellfleet Drive-In Theatre
Discover Treasures at the Flea Market
You can easily fill a whole day here, and it begins with a fun shopping adventure! The Wellfleet Drive-In's Flea Market features up to 200 local vendors selling everything from t-shirts to antique decor. You can even enjoy refreshments from the snack bar and beer garden during the main season!
Tip: The flea market is seasonal, and the best days to go are on the weekends.
Play a Round of Mini Golf
Who will be crowned putt-putt champion during your visit? Find out with a round of retro mini golf at the theatre complex! After tallying up the scores, the winner can treat everyone to some decadent sundaes at the ice cream bar. It's the perfect place to unwind before heading to the theatre for your movie.
Catch an Evening Showing at the Theatre
Lights, camera, action! When it's showtime, you can grab a parking spot, tune your car radio to 89.5 FM, and watch some of the hottest new movies as you snack on your favorite treats. Just make sure you bring cash because the box office does not accept credit cards.
Tip: While the Wellfleet Drive-In Theatre Complex is a seasonal and weather-dependent attraction, their indoor cinema is open all year long. So, you can always catch the latest blockbuster during your stay!
Don't Forget to Explore the Rest of the Town
Make sure you save plenty of time to enjoy more attractions in Wellfleet, MA! It's home to beautiful beaches, charming boutiques, and must-see art galleries. Plus, you can grab a bite at a variety of wonderful restaurants, some of which overlook the Wellfleet Harbor. Here are some of the restaurants we recommend checking out:
Enjoy the Beauty of the Captain Farris House Nearby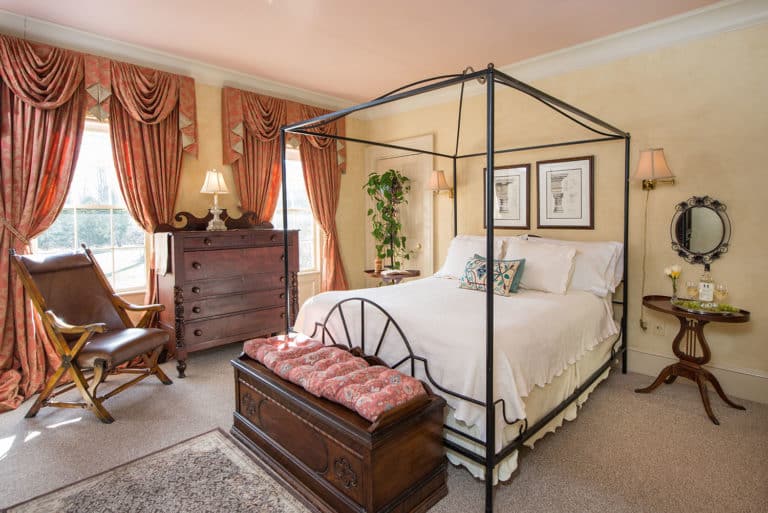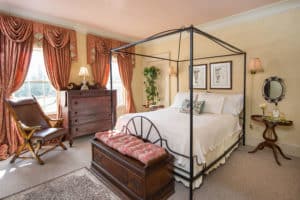 After a memorable experience at the Wellfleet Drive-In, we invite you to complete the perfect day at the Captain Farris House. Our romantic inn is nestled in South Yarmouth, MA, with luxurious lodging and friendly service that you can't find anywhere else. Not only are we a short drive away from the theatre, but we're also near all the best day trip destinations in the area. After a night of luxury and one of our homemade breakfasts, you can continue your Cape Cod adventures with a cruise to Nantucket or Martha's Vineyard, a scenic drive up to Provincetown, and so much more.
Each of our rooms and suites features unique decor, but they all come with the highest standards of comfort for your stay. For instance, Reuben's Room features an inviting queen-size canopy bed, gorgeous drapes, a hand-carved armoire, and a private entrance with seating overlooking the landscape. Book your stay today and join the list of people who have fallen in love with the Captain Farris House!