Fall is a great time to shop for antiques on Cape Cod. With a chill in the air, stepping into the warmth of a storefront with treasures from bygone eras lends an air of mystique to your adventure. Who owned that beautiful necklace? What replaced that lovely armoire in someone's home? Whose hand crafted that intricate crocheted spread? Among the hoards of vintage jewelry, military memorabilia, nautical gear, and cast-off furniture you could easily spin a tale of mystery and intrigue. But if you're in the hunt for something unique to add to your décor, or a bauble to dress up an outfit, antique shopping on Cape Cod may reward you with just the gem you've been searching for. Here's your guide to antiquing on Cape Cod.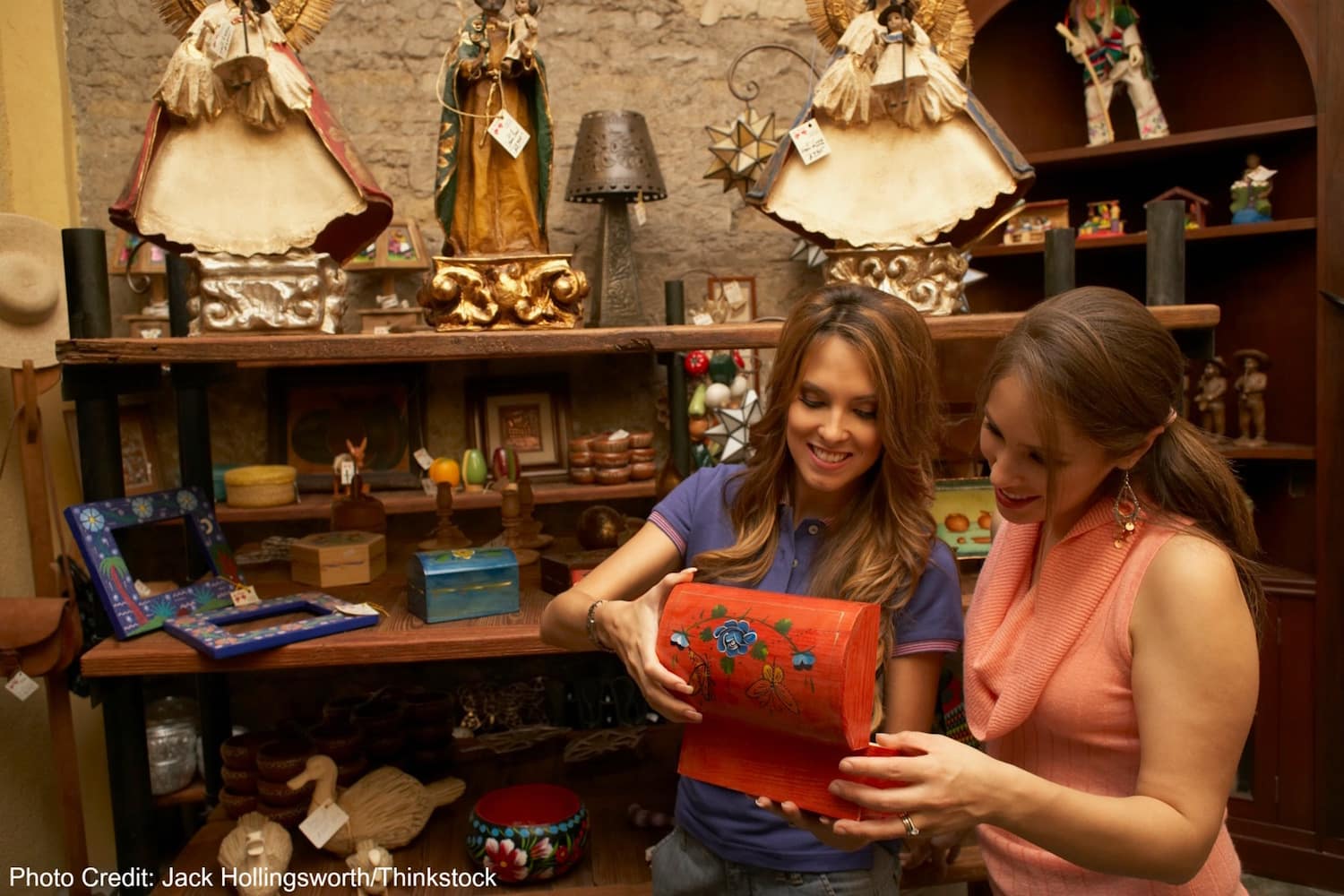 Cape Cod has the highest concentration of antique shops per square mile in the northeast. In fact, just the section of the Old King's Highway between Sandwich and Orleans sports over 50 purveyors of heirloom relics. Many of these shops are housed in historic homes, adding another layer to your shopping adventure. Whether you're looking for antique toys, postcards, coins, vintage clothing, or collectibles, spending the day wandering in and out of antique shops on Cape Cod may just be the perfect way to appreciate the historic past of our little slice of heaven.
Though there are literally dozens of antique shops to explore, we tend to frequent those establishments that consistently offer quality items at fair prices. Each storefront offers its own spin on the antique and collectible market. But here are a few of our favorites.
Sandwich Antiques Center
With 5000 square feet of space and multiple nooks and crannies to explore, the Sandwich Antiques Center offers everything from fine art to heirloom jewelry. A reliable source of quality furnishings and consistently voted "Best of the Cape", you're sure to find that one-of-a-kind gen to complete your look.
West Barnstable Tables
Celebrating 50 years of crafting fine furniture and museum-quality cabinetry, a visit to West Barnstable Tables is sure to delight. Tucked into a 1920s cranberry processing barn in the quaint village of West Barnstable, this wood-working shop specializes in crafting original pieces from salvaged wood.
Antiques Center of Yarmouth
By far the largest antique shop on Cape Cod, the diversity of artifacts you'll find here ranges from classic records on vinyl to mid-century modern décor.
Take your time perusing the offerings and you may uncover a rare treasure.
Harwich Antiques Center
Claiming to host everything from the "bizarre to the beautiful", a trip through the Harwich Antiques Center may uncover much sought-after sports memorabilia, rare coins, and primitive art. If you're looking for that certain something to give new life, or the ideal shabby-chic accessory, for sure you'll find it here.
Windsong Antiques
In business since 1959, Windsong Antiques attracts seasoned dealers as well as novice collectors. Here you'll find art glass, English and American pottery, coin silver, and estate jewelry.
Maps of Antiquity
True to its name, Maps of Antiquity specializes in rare maps created long before the invention of the printing press. Antique maps are true works of art and make for a beautiful enhancement to your home. Their collection also includes antique nautical, celestial, and maritime maps.
The Mews
Located in the historic village of Brewster, The Mews is your source for country furniture, primitives, antique candy molds, stoneware, and quilts. Often a feast for the eyes, the collection at the Mews is ever-changing, but consistently of high quality.
Parnassus Book Service
This quirky little book shop is an absolute "must-see" for book collectors. Though you may not fully understand their method of cataloguing the book selections, if you're in the hunt for a first edition, you'll likely find it here. An added surprise is their collection of Edward Gorey works and other local authors.
Eldred's
If you happen to be in town during one of Eldred's famous auctions, you are in for a real treat. Founded in 1947, three generations of Eldreds continued the family operation first inspired by the elder, Robert C. Eldred, Sr. Noted for their maritime art auctions, their specialties have expanded to include Asian art, historic documents, oriental rugs, scrimshaw, and more.
Historic Captain Farris House
As stewards of the Captain Farris House in South Yarmouth, we certainly appreciate the treasures rescued from yesteryear that adorn our beautifully restored Greek Revival Inn. Built in 1845 by a former wealthy sea captain, when you stay with us you return to a simpler time, but with all the modern amenities.
Come visit us soon for premier antique shopping and our exquisite Cape Cod hospitality.