Are you looking for fun things to do in Yarmouth, MA, this weekend? Bordered by Cape Cod Bay to the north and Nantucket Sound to the south, this town offers the perfect blend of relaxation and adventure. Here, you'll discover beautiful beaches, quaint shops, excellent restaurants, and endless outdoor recreation. Here are the top 5 things to do in Yarmouth, MA. Don't wait to start planning your next getaway — read on to learn how you can experience Yarmouth to the fullest!
1. Outdoor Recreation
Calling all adventure-seekers and outdoor enthusiasts! From hiking and biking to kayaking and golfing, there are endless ways to get out and explore Yarmouth. Tee off on one of the world-class golf courses, reset in nature with a kayak excursion down the Bass River, or hike the scenic 22-mile Cape Cod Rail Trail. And, no trip to Yarmouth is complete without visiting a few of our pristine beaches. Lounge on the sand, dive into the water, or relax and enjoy the fresh sea breezes!
2. Dining
No matter what you are craving, Yarmouth restaurants are sure to tantalize your taste buds. This area is renowned for its local seafood, and staples include fried fish and clams, broiled lobster, steamed mussels, scallops, and Wellfleet Oysters. Whether you're dining at a clam shack or an upscale restaurant, you really can't go wrong. Besides amazing seafood, Yarmouth is also known for its authentic Italian restaurants, fresh bakeries, local farmer's markets, as well as world-class wineries and breweries nearby in Dennis and Harwich. From casual eateries to fine dining establishments, you'll find it all here.
3. Shopping
Are you looking for unique gifts for friends and family back home? Maybe you forgot to pack some items for the beach. No matter what you are searching for, you are sure to find it while shopping in Yarmouth, MA! Head to the Antiques Center of Yarmouth or the Bass River area for vintage finds and Cape Cod antiques. Or, stop into Cape Tradewinds Gifts or Cape Annie's Lighthouse for beach gear, gifts, souvenirs, jewelry, and more. Other great nearby shopping areas include the Mashpee Commons Shops, the Main Street of Chatham, and the Main Street of Hyannis.
4. Museums and Attractions
History buffs will love exploring all of the museums and historical landmarks here! Yarmouth has a rich and fascinating past that dates back to the early 1600s. Search for real buried treasure at the Whydah Pirate Museum, see artistic masterpieces at the Edward Gorey House, or tour the historic Taylor Bray Farm. Then, make sure to check out the Cultural Center of Cape Cod for unique artwork, classes, events, and more.
5. Annual Events
No matter what time of year you visit, there is always a reason to celebrate here! Popular fall events include the Yarmouth Seaside Festival or the Fall Festival at Taylor Bray Farm. If you're looking for things to do in Yarmouth, MA, in winter, we recommend the Yarmouth Port Christmas Stroll as well as the Holiday Cookie Stroll and Open House in Bass River Village. (We are a stop along the way, and historical homes are open for viewing with cookies at every stop!) Spring marks the beginning of whale watching season, and several tours can take you right up to these majestic creatures. And, if you're visiting during July or August, don't miss the free outdoor concerts held at Parker River Beach. Check out our blog for more upcoming events in Yarmouth, MA, and celebrate with us!
Book Your Stay at the Captain Farris House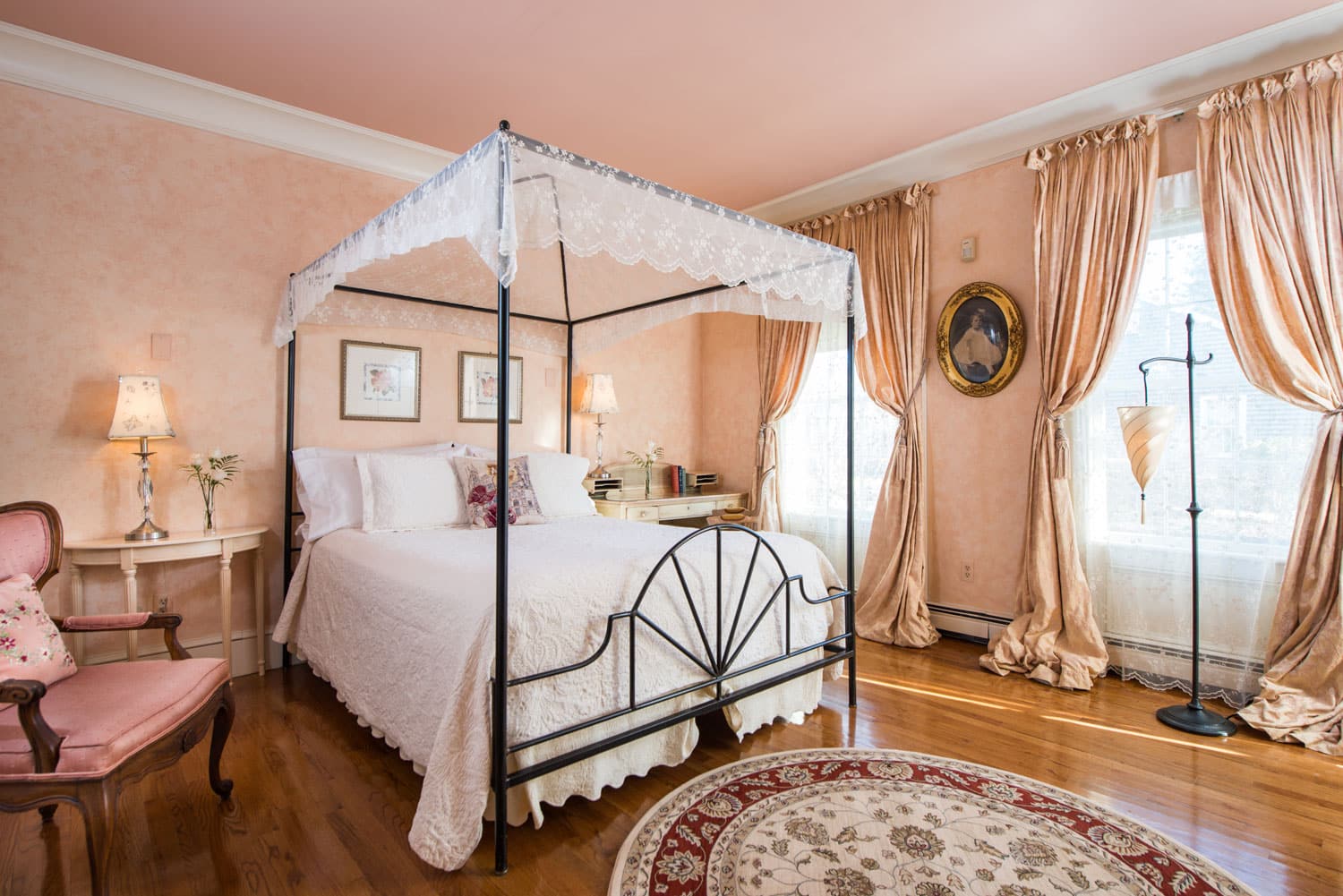 Now that you know all of the best things to do in Yarmouth, it's time to start planning your trip! When it comes to lodging options in the area, no place can compare to Captain Farris House. Located in South Yarmouth, our romantic inn offers luxury accommodations and an experience you simply won't find at hotels or other New England bed and breakfasts. Each of our well-appointed rooms and suites is designed with your ultimate comfort in mind. All of them include en-suite baths, plush linens, and top-notch amenities.
For a truly unforgettable vacation, we recommend booking your stay in the Captain's Quarters. Relax on the private, wrap-around veranda, take a leisurely soak in the oversized whirlpool tub, or sink into the comfortable, queen-size canopy bed. Wake up each morning to a delicious, homemade breakfast to send you on your way. After a fun-filled day exploring Cape Cod and Yarmouth, come back home for freshly-baked cookies! So, what are you waiting for?
Check our availability and book your getaway today. We can't wait to welcome you!