Planning the perfect vacation is important, and we'd like to help you do it! While Cape Cod is a beautiful destination year-round, some people prefer certain seasons over others. So, when is the best time to visit Cape Cod for you? Find out below, where we give an overview of each season on the Cape. We even included some local tips to make your stay extra special!
Best Times to Visit Cape Cod: A Guide to the Seasons
Spring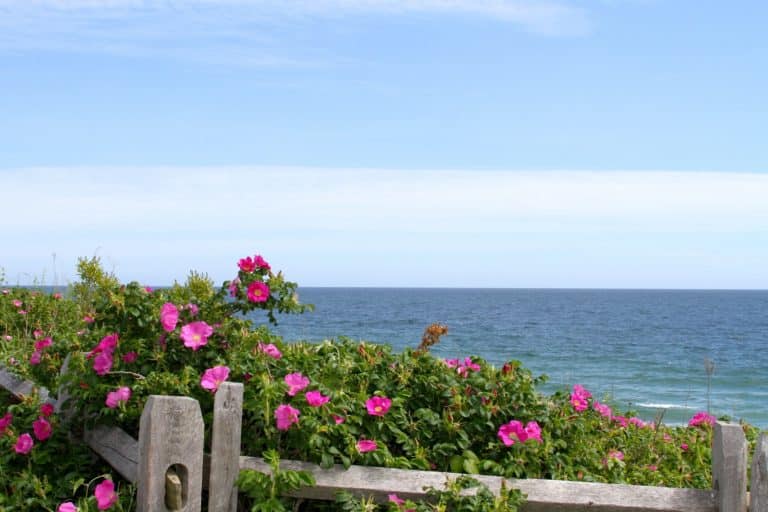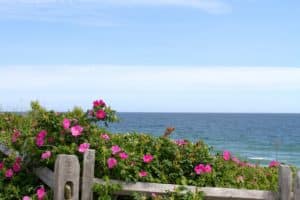 Close your eyes and picture yourself strolling along the beach — toes in the sand, cool breezes on your skin, and birds chirping overhead. If this picturesque scene is something you'd like to experience for real, visit Cape Cod in the springtime! The weather is mild, and crowds have yet to arrive at our local beaches. So, you're free to enjoy long walks and hunt for seashells without distractions. Or, grab a seat in the sand and enjoy the serenity as waves crash ashore. When hunger strikes, you can dine at your favorite restaurants without the wait times!
Popular Activities:
Must-See Events:
Summer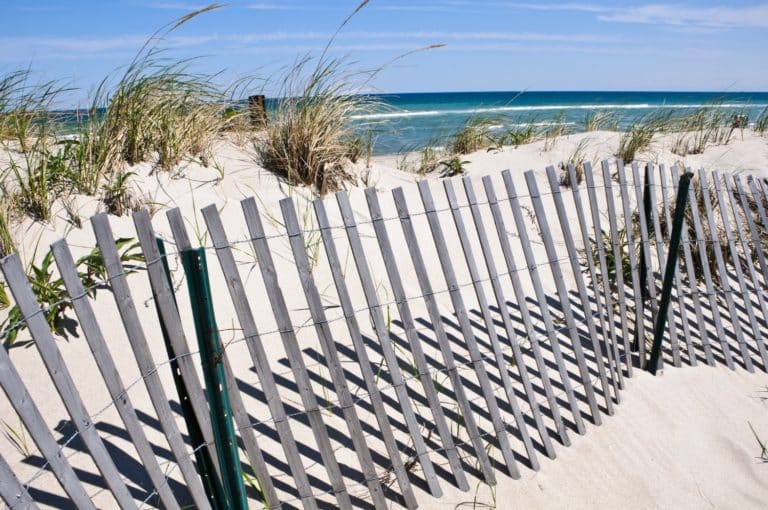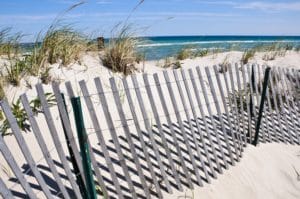 When the weather heats up on Cape Cod, so does the excitement! Summertime here is a paradise for cultural events and good old fashioned fun in the sun. Daily high temperatures reach into the 70s and low 80s with cool, coastal breezes creating the ideal environment for long days at the beach. The summer is also a lovely time to explore the Cape on a variety of day trips, including scenic cruises to Nantucket or Martha's Vineyard!
Popular Activities:
Must-See Events:
Keep an eye out for summer events at the Cultural Center of Cape Cod, the Cape Cod Melody Tent, and The Cape Playhouse, too!
Fall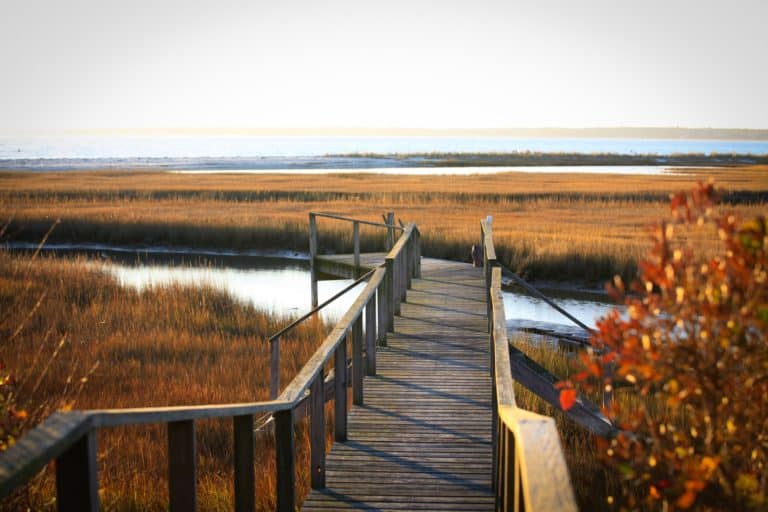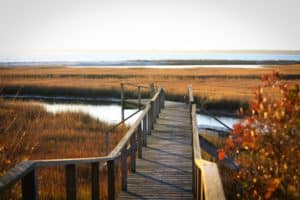 Summer may be over, but the fun times keep rolling! Once the weather cools down again, we get to enjoy another foliage-filled fall season. Get some fresh air and immerse yourself in the beautiful array of colors along hiking trails, local parks, and scenic roads. Plus, you can enjoy some of the popular holiday events that kick off in the fall!
Popular Activities:
Must-See Events:
Winter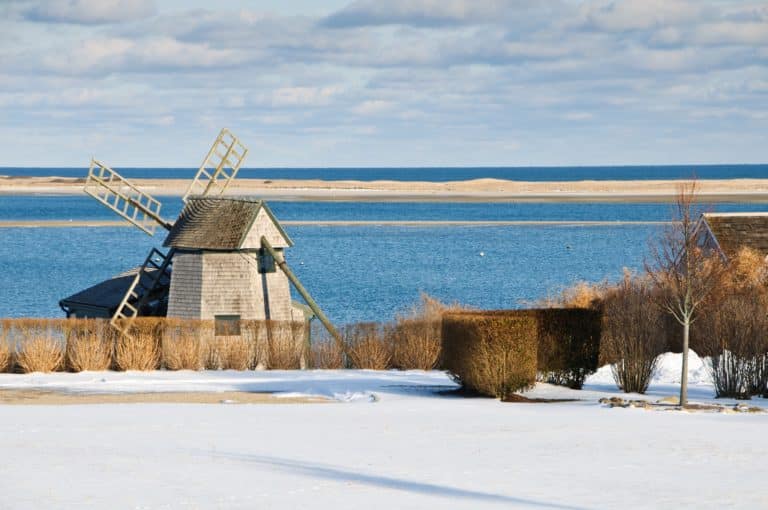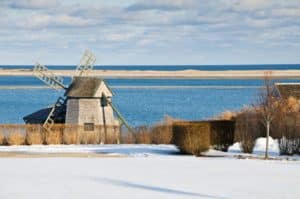 It gets fairly cold on Cape Cod in the wintertime, with high temperatures in the 30s and 40s, but the scenery and festivities make it another great time to visit. All you need is some warm clothing, and you're in for a spectacular experience. There are plenty of charming shops in the area, too, so you can do some last-minute holiday shopping!
Popular Activities:
Must-See Events:
A Seaside Christmas in Orleans | November 23 to December 31
First Light Provincetown | December 27 to January 2
First Night Chatham | December 31
Enjoy the Perfect Vacation at the Captain Farris House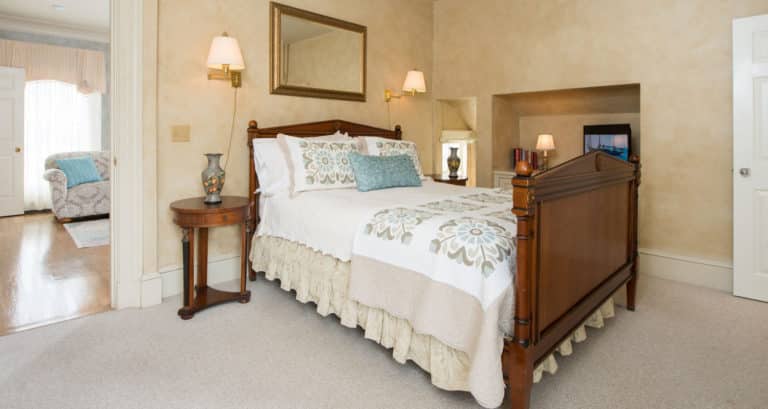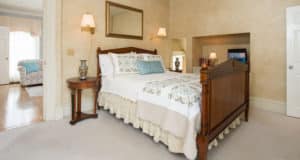 Have you decided on your favorite time to visit Cape Cod? Now, you just need to decide where to stay, and you'll be one step closer to your ideal getaway! We'd like to invite you to the Captain Farris House where history, beauty, and New England charm meet. Not only is it home to a variety of luxurious rooms and suites, but it's also in a convenient location in South Yarmouth, MA. Wake up each morning to homemade breakfasts, check out your favorite attractions, then return to our inn for some freshly baked cookies and cozy accommodations!
Book your stay today and see what makes the Captain Farris House such a special place!