Would you like to treat your sweetheart to dinner and a view? From fine dining establishments to intimate cafes, Yarmouth is home to several great waterfront restaurants. Get ready to enjoy spectacular sunsets, delicious cuisine, and experiences you will never forget. Whether you prefer views of Hyannis Harbor or Nantucket Sound, here are the best restaurants on the water in Yarmouth, MA.
3 Best Restaurants on the Water in Yarmouth MA
1. Skipper Chowder House
When it comes to Yarmouth, MA, restaurants, this one should be at the top of your list! Skipper Restaurant and Chowder House features excellent seafood and breathtaking views of Nantucket Sound. This Cape Cod gem has been impressing visitors ever since it was established in 1936. You'll find an array of mouthwatering selections on the menu, including fresh seafood, Wellfleet oysters, fried Chatham clams, Angus cuts of beef, and of course, their award-winning clam chowder. After a great meal, make sure to stop inside the on-site Ice Cream Shack for dessert. Their delicious sundaes, scoops, and shakes are sure to satisfy your sweet tooth!
2. Tugboats
Are you looking for a more casual waterfront restaurant? Another great option is Tugboats. Overlooking the beautiful Hyannis Harbor, it's known as one of the best seafood restaurants in West Yarmouth, MA. They are also rated the best outside dining in all of Cape Cod! Once you visit, you'll see why. Find an intimate table on the heated deck, order a yacht-sized martini, and watch a beautiful sunset over the marina. Cheers!
While Tugboats specializes in seafood, they also offer a great selection of non-seafood, vegetarian, and gluten-free options. We highly recommend the Fisherman's Platter, the Cape Cod Stew, and the baked seafood macaroni and cheese. And, if you're craving something sweet, their key lime pie and chocolate tower cakes are legendary!
3. Ocean House Restaurant
With a beautiful setting overlooking Nantucket Sound in nearby Dennis Port, Ocean House Restaurant offers a dining experience like no other. The elegant dining room features walls of windows offering fabulous water views. From seafood and steak to pasta and pizza, there is something to satisfy every palate here. Some of the most popular dinner entrees include the roasted lobster, YellowFin Tuna, lacquered Chilean Sea Bass, filet mignon, and flat iron steak, to name a few. No matter what you decide to order, we guarantee you'll savor every bite of this award-winning cuisine! We recommend making reservations for the dining room, which opens at 5:00 p.m.
Are you visiting for lunch? You'll love the coastal chic vibe of the restaurant's Beach Bar, which also overlooks Nantucket Sound! It's open daily from noon until 9:00 p.m.
Rekindle the Romance at Captain Farris House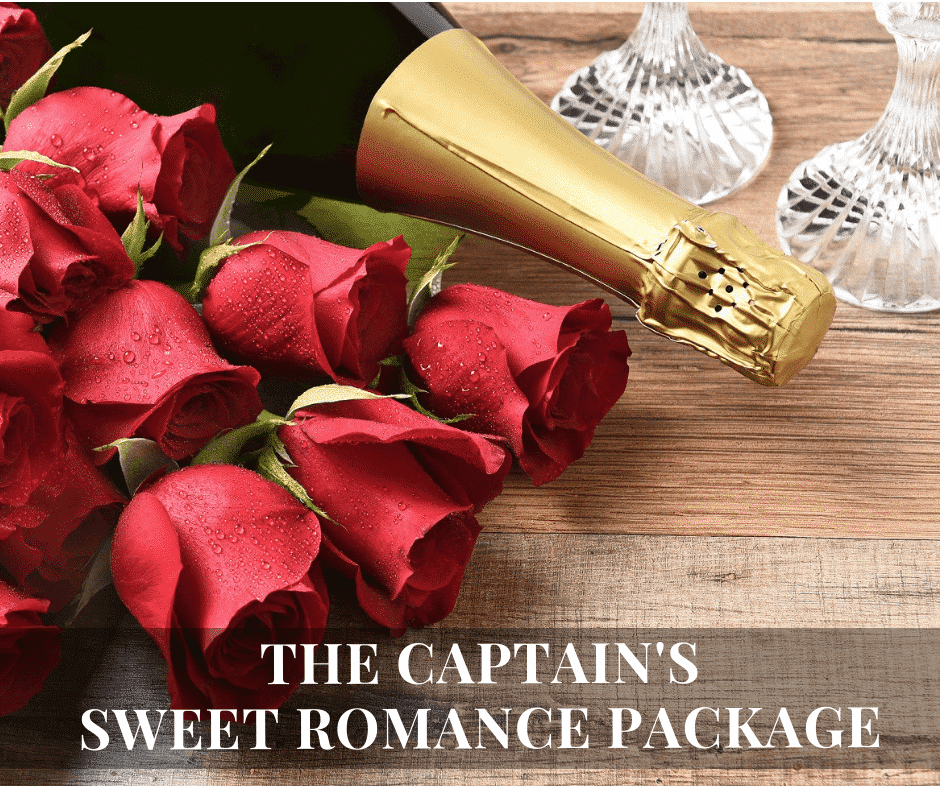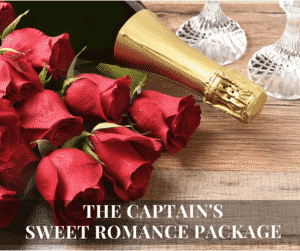 After dinner, we invite you to continue your night of romance at our enchanting New England bed and breakfast! Located in South Yarmouth, Captain Farris House offers the ideal accommodations for your stay. Relax in the parlor, unwind in your luxurious room or suite, or take an evening stroll through the gardens. When you wake up the next morning, join us for a sumptuous, homemade breakfast in the dining room. It's the perfect way to prepare for a day of exploring all of the amazing attractions in Yarmouth!
Make your stay with us even more special when you book our Captain's Sweet Romance Package. Upon arrival, you'll be greeted with Champagne, chocolate-covered strawberries, silk rose petals, and a half a dozen roses. So, what are you waiting for? Check our availability and book your stay today. We can't wait to welcome you!