Escape the hustle and bustle of your daily life and create one of the most wonderful weekend getaways in New England for couples. Whether you roll the windows down in your car, walk hand-in-hand exploring, or spend some time together at The Captain Farris House, you're sure to reignite the spark with your beloved this year. Here are a few suggestions for how we plan an intimate retreat on Cape Cod!
Here Are 9 Ways to Enjoy Weekend Getaways in New England for Couples
When you travel to Cape Cod, there is a myriad of wonderful ways to enjoy weekend getaways in New England for couples. We hope you enjoy these things to do as much as we do!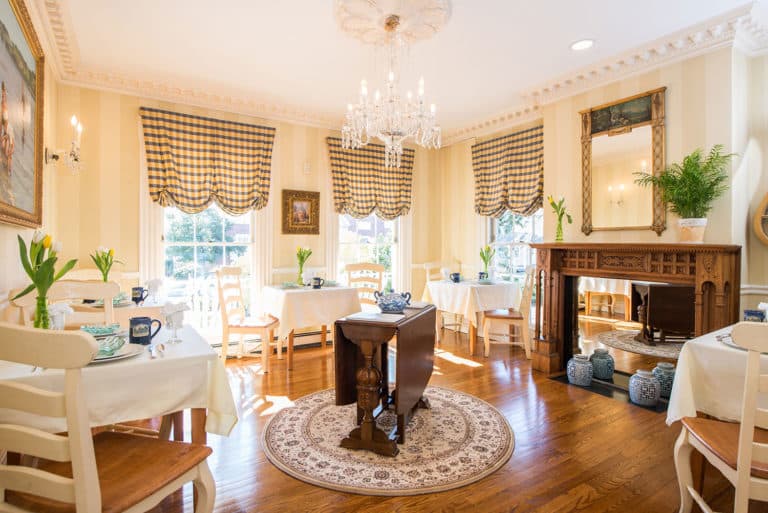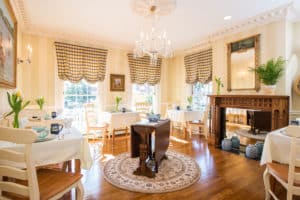 Reserve Your Table
Nothing brings you closer to experiencing the local culture of a new place quite like indulging in the gourmet cuisine. Discover the variety of provisions to delight in when you search the exceptional restaurants on Cape Cod. If you wish to get directions and prices to some of the best dining establishments, request 24-hour access to our free Online Vacation Guide!
Shop Around
Whether you go window shopping or buy something special, peruse the wonderful boutiques. You can browse the eclectic finds in one of the antique stores on Cape Cod, or enjoy the day strolling around the pedestrian-friendly Mashpee Common shops. It's one of our favorite ways to enjoy weekend getaways in New England for couples!
Visit in the Fall
Autumn on "the Cape" is perhaps the most magical time of year. With the leaves changing and the weather cooling, our vacation destination offers so many captivating things to do in the fall. Choose from touring a cranberry bog, apple picking, exploring a pumpkin patch, attending the Wellfleet Oyster Festival, or sampling wine at the vineyards!
Tour the Heritage Museum and Gardens
When you tour the Heritage Museum and Gardens, you'll be delighted by the collections on display in the carefully curated galleries. These stunning exhibits are designed to bring together arts, history, horticulture, and education. Whether you stroll the gardens, admire the art work, or walk the elevated walking paths, you're sure to have an unforgettable time!
Explore the Many Seaside Communities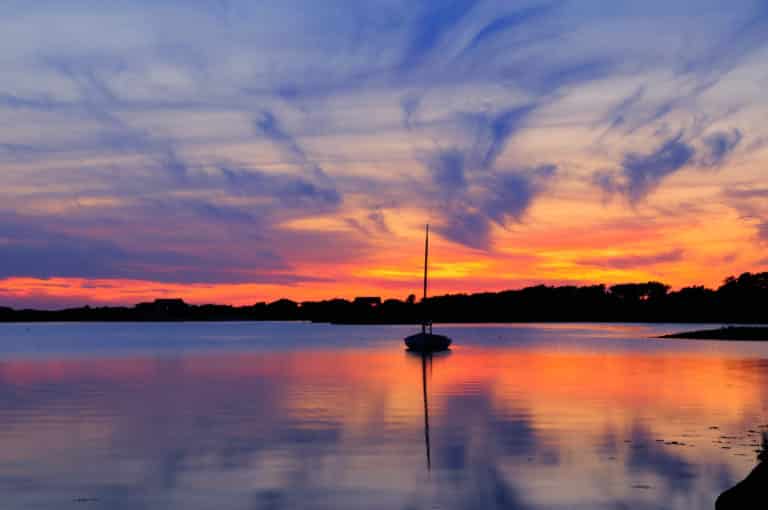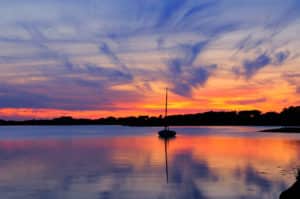 Cape Cod day trips afford you the unique opportunity to enjoy the stunning allure of our area. Travel to Provincetown for whale watching, to Chatham for sightseeing, to Hyannis for learning about the beloved John F. Kennedy, and to Martha's Vineyard for sailing. If you wish to stay near The Captain Farris House, explore Bass River in South Yarmouth, a premier destination for shopping, relaxing, and eating!
Ride Along the Cape Cod Rail Trail
The Cape Cod Rail Trail allows you to travel the 22-mile stretch that once connected our scenic destination to Boston at your own pace. Whether you choose to bike or walk this paved path, bring your camera to capture the natural beauty from the many scenic outlooks. You'll also see historical sites along the way, including remains of the decommissioned railway, the Nickerson State Park, Cape Cod National Seashore, and the Harwich Historical Society Museum!
Enjoy the Sun, Sand, and Surf
Romantic beach getaways in New England remain a traditional vacation for many visitors every year. When you stay at The Captain Farris House, you'll be just a short drive from the beautiful beaches in Yarmouth, MA. Before you spend your day lounging, ask about our complimentary beach towels and chairs!
Take a Look into Our Past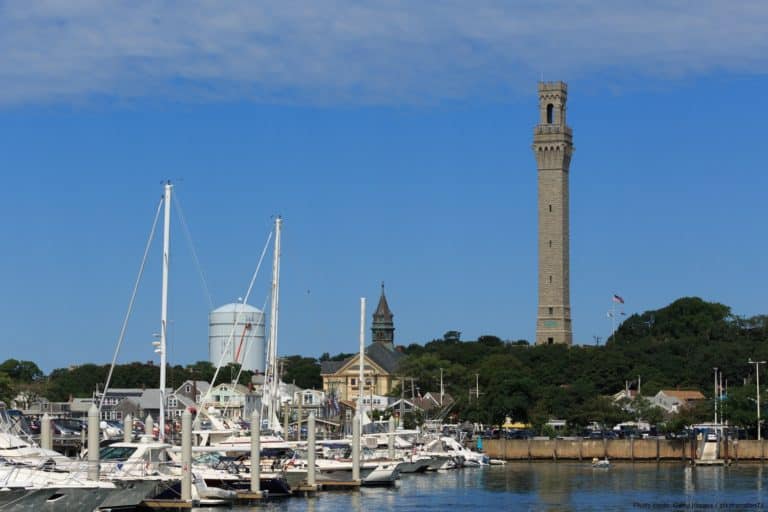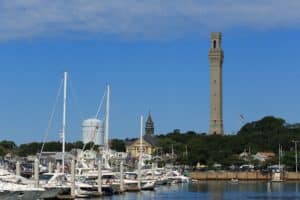 Calling all history scholars! Explore the many historical sites dotting our peaceful landscape. Each of these informative exhibit halls features a piece of our intricate history. Some of these fascinating places include the Cultural Center of Cape Cod, John F. Kennedy Hyannis Museum, Pilgrim Monument, and the Sandwich Glass Museum.
Tour the Cape Cod Museum of Art
If you are an aspiring artist or wish to see breathtaking works, spend an afternoon at the Cape Cod Museum of Art. This beautiful gallery features paintings, sculptures, and photography by talented artists who preserve the essence of Cape Cod in each piece. Channel your inner creator by enrolling in a class or purchase something unique from the on-site store!
Relax at The Captain Farris House
During your weekend getaways in New England for couples, you'll need a wonderful place to stay that complements the quintessential charm of Cape Cod. Lucky for you, here at The Captain Farris House, we offer 10 intimate accommodations and invite you to reserve the ideal one for your trip.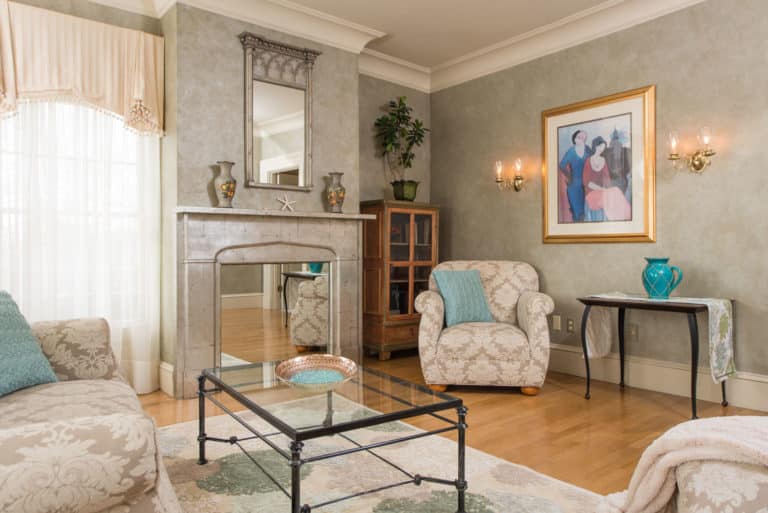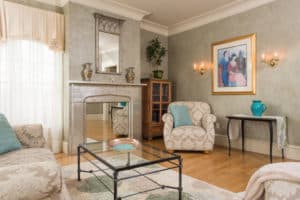 As you browse, consider booking our Irma Farris Suite! This beautifully appointed hideaway is tucked on the second floor of our historic bed and breakfast. Whether you curl up in the comfortable bed, on the plush sofa and oversized chair, or in the private bath, you're sure to feel closer than ever with your special someone.
Do you want to enhance your time even more? Ask about our Captain's Sweet Romance Package! This enticing extra features a bottle of a local wine, hand-dipped chocolate-covered strawberries, silk rose petals adorning your bed, and a guaranteed late check-out. With so many wonderful things to do and ways to unwind, why wait any longer to plan your vacation? We can't wait to host you and your partner this year!