The health and safety of our guests and staff remain our top priority.  We continue to monitor the COVID-19, here on Cape Cod and across the nation.  Effective April 18, 2022, as a result of a change in federal policy, masks are no longer required on public transportation or while in rideshares (Uber and Lyft), taxis, and livery vehicles. Face coverings are also no longer required inside or outside of transportation hubs.
The Department of Public Health advises that individuals wear a mask or face covering when indoors (and not in their own home) if they have a weakened immune system, or if they are at increased risk for severe disease because of their age or an underlying medical condition, or if someone in your household has a weakened immune system, is at increased risk for severe disease or is unvaccinated.
While mask-wearing is currently not required, some travelers may choose to wear them in our indoor common areas.  Your innkeepers and staff have all been fully vaccinated and may be wearing masks while working and serving breakfast.
While we've always adhered to the highest cleaning standards we have implemented additional procedures that comply with the Centers for Disease Control (CDC) and the Massachusetts Safety Standards for Lodging Operators.  These procedures include check-in, breakfast service, afternoon refreshments, housekeeping, and check-out.  We are highlighting these procedures so you will know what to expect and feel safe and secure during your stay.
These additional procedures do require the cooperation and commitment of everyone as we work together to maintain a safe environment.  Just know that we will help you navigate through this new reality to help make your Cape Cod stay peaceful and relaxing.
A Warm Welcome Awaits You… at a Distance
Check-in time is between 3pm – 6pm.  Arriving guests are asked to park in our private parking lot in the rear of the inn and call us to coordinate a socially distant check-in.  This process will help to ensure that we do not have multiple check-ins at the same time.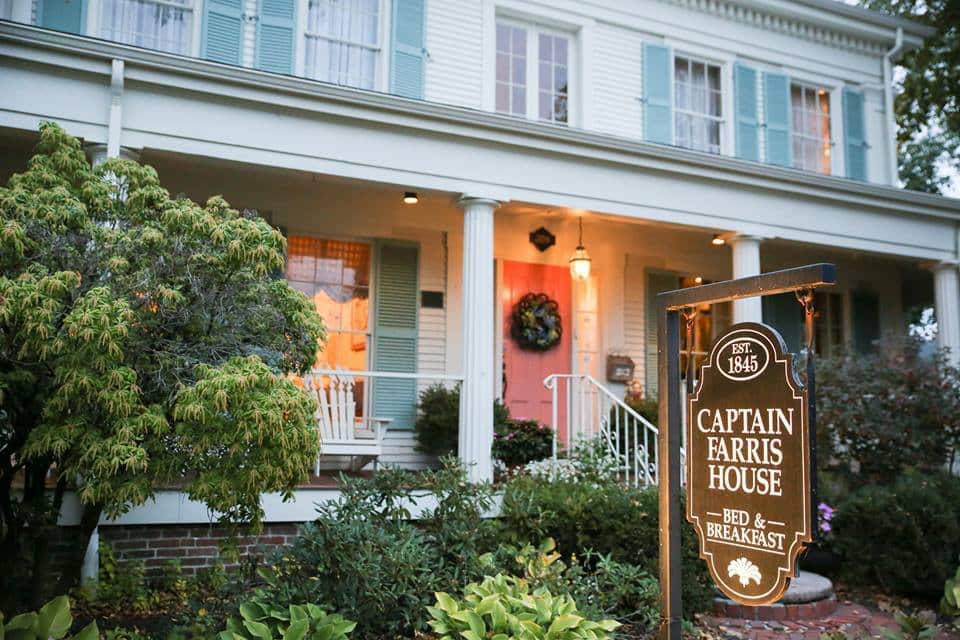 Guests are welcomed and provided with any updates relating to the COVID-19 response on Cape Cod.
Guests will be provided a check-in envelope that includes sanitized room keys.  A socially distant tour will be provided to reinforce procedures and answer any questions.
Guests arriving after 6 pm should contact us to arrange for a contactless late check-in.
Enhanced Cleaning and Sanitizing
Guest rooms are always cleaned and sanitized prior to check-in.  Additional procedures that follow CDC guidelines and the Massachusetts Safety Standards are being implemented.
Rooms will be left vacant for 24 hours after checkout, whenever possible.
Extra room items such as throw pillows, books, and other non-essential items are removed from the room but are available upon request.
Daily housekeeping of rooms is available, upon request.
If additional towels/linen are needed, guests should notify us and we will provide fresh towels and provide a laundry bag for soiled towels/linen.
Guests are asked to place the trash bin outside the door, before leaving for the day.
Upon check-out, rooms are stripped of all bed linen, blankets, towels, pillows, and bedspreads, including shower curtains and liners.  They are inserted into laundry bags and washed/dried at the highest temperature setting.  All surfaces are cleaned and sanitized with commercial-grade disinfectant.
Common areas are cleaned and sanitized daily and high touch surfaces are disinfected regularly with commercial-grade sanitizer.  Sanitizing gel and wipes are available throughout the common areas for use by guests and staff.
Relax and Enjoy the Ambience and Hospitality
You can look forward to a freshly prepared gourmet breakfast served daily at a reserved table.  After a day of exploring the Cape, you will be welcomed back with the aroma of fresh baked goods.  We will also continue to cater to any dietary restrictions or dislikes.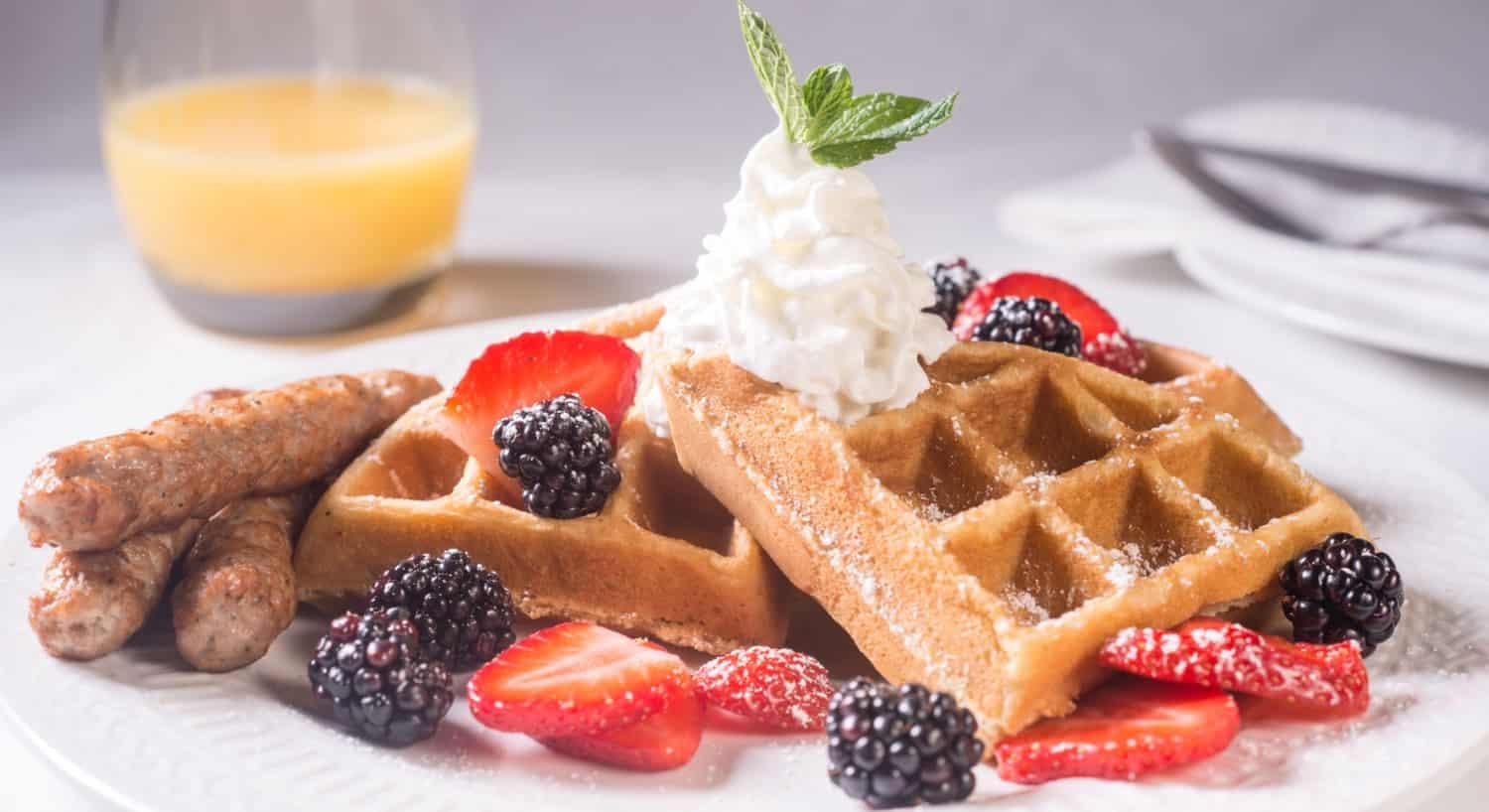 To ensure socially distant dining and comply with mandatory state guidelines we are implementing the following procedures:
Breakfast will be served between 8:30 am and 9:45 am. Tables will be set in both dining rooms.
Servers will wear face masks and gloves during breakfast service and will wash hands before and after every guest interaction
Tables will not be pre-set.  Clean/sanitized napkins, silverware, glasses, mugs, and condiments will be set that morning.
A 'Grab and Go' breakfast will be available for those guests who prefer not to have a sit-down breakfast.  This option must be requested the evening prior.
All self-service beverages and common-use appliances are available in the kitchen.  Guests are asked to enjoy AND wipe down with a sanitizing wipe before and after use.
Afternoon snacks and home-baked goods are individually wrapped and available for guests to enjoy.
 Bags of ice are available, upon request.  Notify us if there's a need to refrigerate medication or other special items.
We will continue to be your personal Concierge, providing you with insight into activities, dining, and Cape Cod happenings during your stay.
If planning to go to the beach: Complimentary use of beach towels and beach chairs are available, upon request.  Beach chairs are sanitized after each guest's use.  We ask that you return them to a designated area so that they can be sanitized for the next guest to use.
If planning for a day trip to Martha's Vineyard or Nantucket:  Notify us the evening prior if you'll be joining us for a sit-down breakfast or if you'd prefer a boxed breakfast to take with you.
If relaxing on property:  Enjoy the seating available on the property.  They will be sanitized and wiped down multiple times daily.
If watching an in-room movie:  Select the movie from the DVD library and notify us if you'd like popcorn.  Any watched DVDs should be placed in the basket by the DVD library so that they can be sanitized and returned to the library for other guests to use.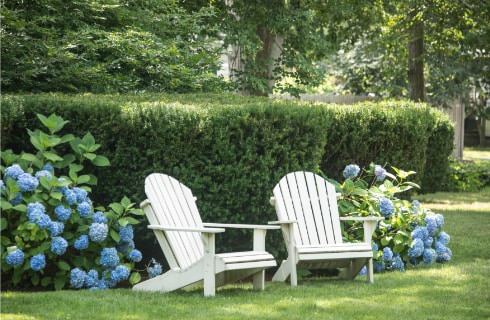 Remember, we are always close-by and can be reached by phone or text.  Ask about extra add-ons to make your time with us extra special.  Note:  We will need at least 24 hours to fulfill your request.
A bottle of wine or Prosecco
Cheese/Fruit Snack Plate
Picnic basket lunches
Late arrival bites
Bidding You Adieu…. Checking-out
There comes a time when we have to say good-bye.  While we are unable to give hugs know that we appreciate your patronage and will always welcome your return.
Any balance will be charged to the card on file the evening prior unless otherwise instructed upon check-in.
Any DVDs should be placed in the basket by the DVD library so that they can be sanitized and returned to the library for other guests to use.
Please leave room keys in the labeled basket in the kitchen on our way out the back door.