Are you dreaming of a getaway weekend with your special someone? If so, there's no shortage of romantic things to do on Cape Cod. Our magnificent Massachusetts treasure boasts sandy beaches, adventurous biking trails, delicious restaurants, picturesque sunsets, and more. Here are the most romantic things to do on Cape Cod. Take a look at our recommendations below for fun Cape Cod date ideas!
What Makes a Romantic Cape Cod Vacation So Special?
When planning a trip with your special someone, choosing the right destination is always important. If you want the experience to be full of romance and adventure, look no further than Cape Cod. Our gorgeous area is perfect to spend time together, re-discover yourself, re-connect with your partner, and exhale, surrounded by nature's beautiful offerings. After a weekend in our New England paradise, you'll leave with lasting memories and a strong desire to visit again soon.
Our Favorite Romantic Things to Do on Cape Cod
Cape Cod is home to unparalleled natural beauty, and it's even more special when you get to experience it together. Whether you're picnicking on the beach, exploring our peaceful trails, or watching the sunset light up the sky in warm colors, you'll know you made the right choice by coming to the Cape. Here are some of our top recommendations for enjoying your romantic Cape Cod vacation:
Pedal Your Way to Romance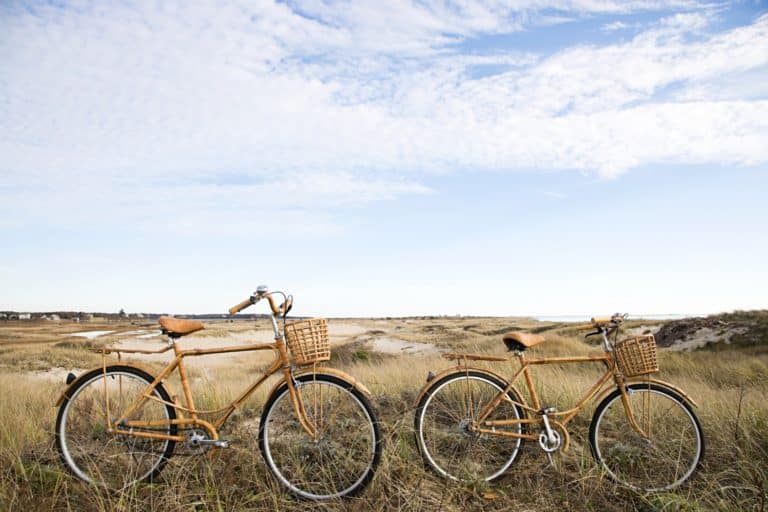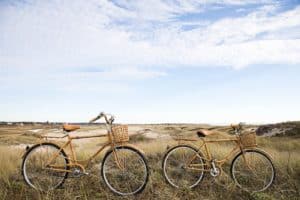 If you'd like to explore the beautiful scenery here, the Cape Cod Rail Trail has 22 miles of it! It stretches from South Dennis to Wellfleet with remarkable views along the way. As you journey on this paved trail, you'll see several villages, Nickerson State Park, and the scenic stretch of the Cape Cod National Seashore. The South Dennis Trailhead is minutes away from the Captain Farris House, offering a delightful afternoon adventure during your stay.
Local tip: If you left your bicycles at home, don't worry. There are several convenient options for bike rentals along the trail!
Take a Scenic Stroll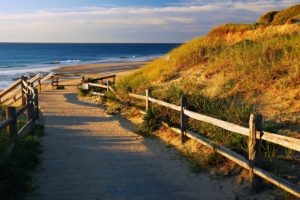 While the Cape Cod Rail Trail is also pedestrian-friendly, there are several additional opportunities for relaxing walks on the Cape. With hundreds of miles of shoreline, you'll find no shortage of local beaches to enjoy. There's nothing like taking your shoes off and feeling your toes in the warm sand as you venture along the water. Alternatively, you can always explore twelve walking trails at the Cape Cod National Seashore that are open year-round! These delightful pathways help you get closer to nature through forests, ponds, and marshes. You might even spot some fascinating animals and plant life while you're there!
Explore the Beach on Horseback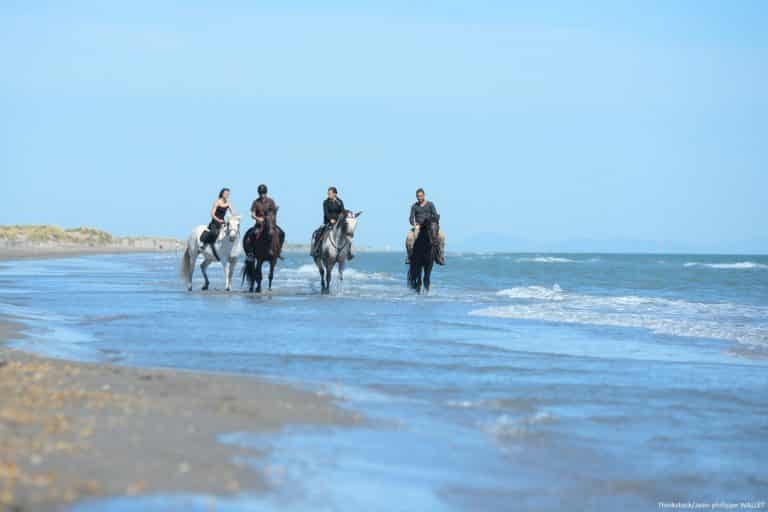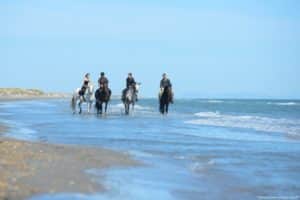 If you're looking for a fun date idea on Cape Cod, how about a horseback ride along the shoreline? There are excellent horseback riding tour companies here that can help you get on the saddle and start your romantic adventure. Whether you're an experienced rider or want to try something new, you're sure to have a memorable time. Just make sure you wear long pants, closed-toe shoes, and bring a camera!
Enjoy an Afternoon in Nantucket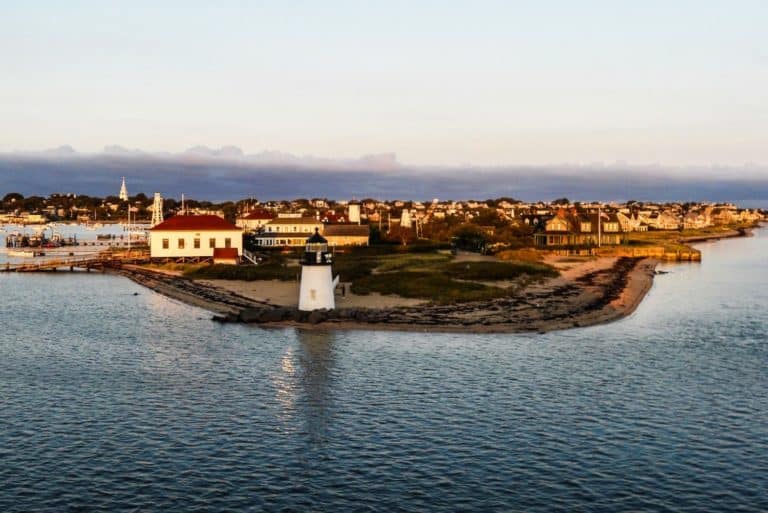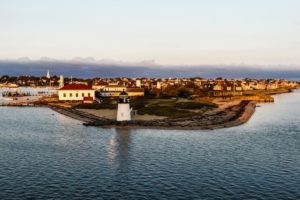 One of the best parts about our inn's location on the Cape is that our guests have a variety of day trip destinations available to them! One of our favorites is Nantucket, a quiet island escape with windswept beaches, cobblestone streets, and a charming, laid-back vibe. After a relaxing ferry ride, you're free to explore this beautiful paradise. While you're there, grab some lunch at a local eatery and enjoy a romantic picnic by the water. You can even rent a Jeep and enjoy a fun ride along the beach!
Catch the Sunset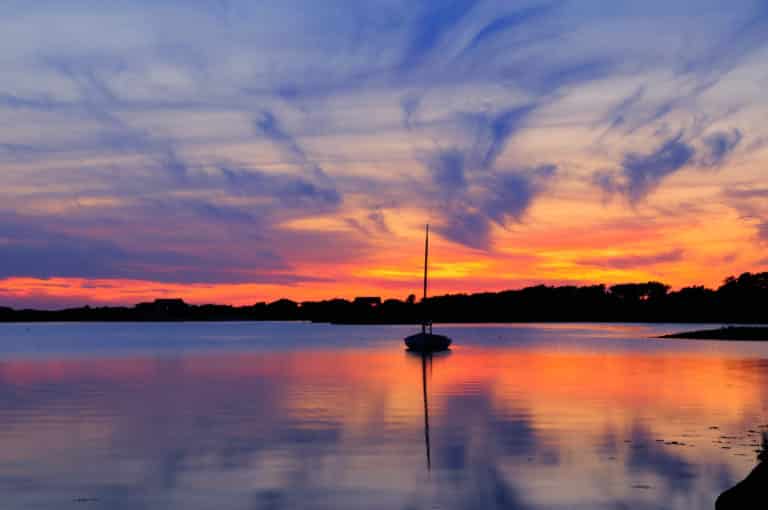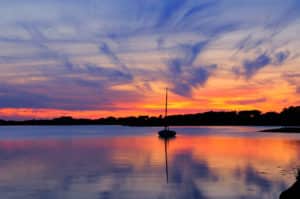 Sunsets are always beautiful, but there's something special about them on Cape Cod. After a full day of adventures, rest, relax, and watch the warm colors ignite the sky. When you pair this sight with our sandy beaches, historic lighthouses, and cool breezes, you have a recipe for lasting memories. Remember to bring a camera and capture the moment, so you can relive it together for years to come!
Romantic Restaurants on Cape Cod
Make your date night truly incredible by reserving a table at one of the most romantic restaurants on Cape Cod! Each of these exceptional eateries offers a robust menu of excellently-seasoned cuisines as well as a fantastic selection of wine and brews. Feel free to cap off an evening on Cape Cod with a meal at these intimate restaurants:
FIN Cape Cod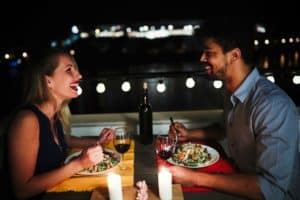 FIN Cape Cod is just 15 minutes from the Captain Farris House, offering delightful meals before your return to our inn. The excellent seafood you can enjoy here is matched by the charming atmosphere of this 18th-century home. Some of their fresh options include smoked salmon, garlic-thyme shrimp, and Atlantic swordfish. For an exquisite pairing of flavors, be sure to order one of their artisanal cheese plates while you indulge in their top-notch wines!
Ocean House Restaurant
For an extraordinary evening of fine dining on Cape Cod, reserve a table at the Ocean House Restaurant. Here, you can both enjoy award-winning cuisine with stunning views of the Nantucket Sound. They offer brunch on Sundays from 10:00 a.m. to 7:00 p.m. and a mouthwatering dinner menu featuring everything from artisan pizzas to fresh seafood and filet mignon. Make sure you save room for their decadent desserts!
Cape Sea Grille
The Cape Sea Grille uses local ingredients to craft dishes that are sure to make your evening together special. Their seasonal menu often changes, but you can always expect it to be full of delicious options. Step inside, find your table, and get ready for an exquisite meal by candlelight. You can even take your pick from over 100 varieties of wine!
Wequassett Restaurants
Over at the Wequassett Resort and Golf Club, you can find a variety of acclaimed dining destinations waiting for you. Their signature restaurant, Twenty-Eight Atlantic, features magnificent views of Pleasant Bay, luxurious decor, and a menu that will leave you coming back for more. After filling up on things like pan-seared black bass and butter-braised lobster, feel free to cap off the evening together with a drink at Thoreau's bar next door!
Complete Your Romantic Cape Cod Vacation With the Captain Farris House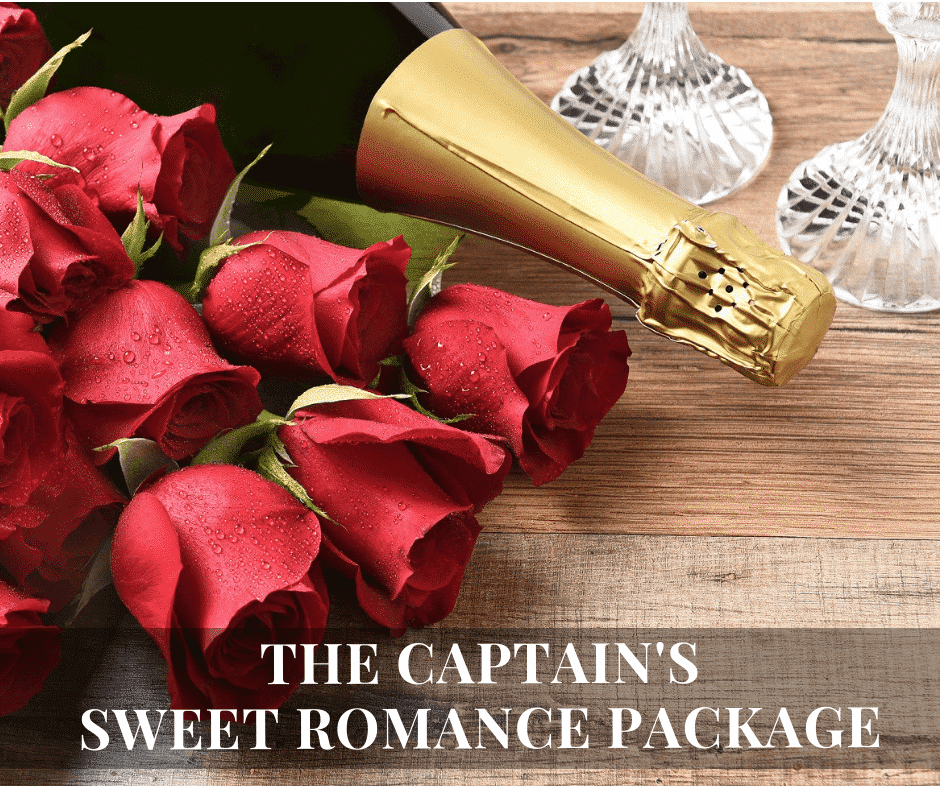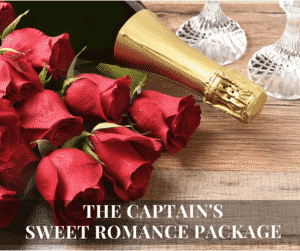 No romantic trip is complete without booking a room at one of the best places to stay on Cape Cod! After enjoying the most romantic things to do on Cape Cod, you'll love relaxing at the luxurious Captain Farris House. With beautiful gardens, elegant accommodations, and homemade breakfasts, it's the perfect alternative to your average Cape Cod hotels. Each of our relaxing rooms features an abundance of natural light, antique furnishings, and a spa-like bathroom. Browse our charming selection of beautifully appointed rooms and suites and reserve the ideal space for your couple's retreat.
Whether you're celebrating a milestone in your relationship or want to enjoy a spur-of-the-moment getaway, you can also enhance your stay with our Sweet Romance Package! It's the perfect addition to your trip, featuring:
A bottle of Champagne on ice (or a local Cape Cod vineyard wine)
Hand-dipped, chocolate-covered strawberries
Silk rose petals adorning your bed
A half dozen roses
And a noon check out to enjoy it all a bit longer!
Check our availability and book your stay today. We can't wait to host you and your special someone at one of the most romantic places on Cape Cod!