What could be more romantic than escaping to a quiet inn to exchange marriage vows in a simple ceremony designed especially for you? We love hosting small weddings, elopements, and vow renewals at the Captain Farris House. Plus, we have the perfect Cape Cod elopement packages! Here's what you need to consider when planning your special day.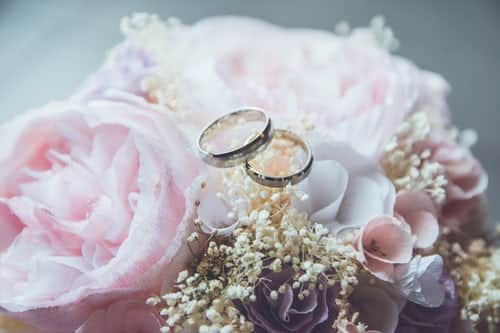 Choose your Location
Perhaps you picture a simple affair at the beach, an intimate gathering in the garden or gazebo, or just the two of you inside in the quiet elegance of our lovely parlor. When you choose our Cape Cod Elopement Package, we'll make your storybook elopement come true.
Find and Officiant
One of the most important features of the perfect ceremony is finding an officiant who will work with you to personalize your vows. On this most special occasion you want someone who will create an intimate and very personal affair that highlights the commitment you are making to one another. Finding the right person can be very time consuming and often frustrating. Our intimate Elopement Package includes a local Justice of the Peace who will gladly work with you to make your wedding day a unique and very meaningful experience. It's just one less thing you have to worry about.  
However, you do have other options if you have someone special in mind to perform your service. You can find all the details on the "Getting Married in Massachusetts" website. 
Obtain a Marriage License
You will need to apply for a marriage license prior to the ceremony. This is easily done at any town or city clerk's office in Massachusetts. You and your partner will need to apply in person at the same time to fill out a Notice of Intention of Marriage Form. Be sure to bring with you the appropriate documentation to ensure that things go smoothly on the day you apply.
Proof of age (birth certificate, passport, etc.)
Social Security numbers
Payment for fees (vary from town to town)
If you intend to change your name, you will be asked to provide that as well.
You can pick up your marriage license after a 3-day waiting period. You will need to get married within 60 days of obtaining the license, as it is only valid for 60 days.
There is an option to waive the waiting period for an additional fee. Check with your local probate court for a "Marriage Without Delay" application.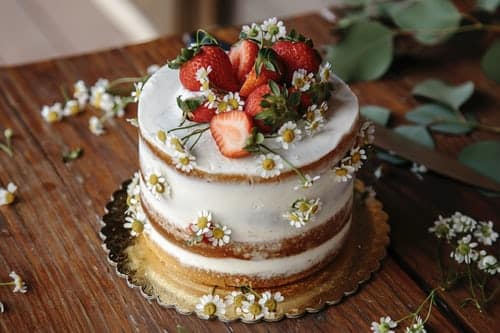 Arrange the Romantic Details
Here's where we excel at offering you our expertise in planning the perfect Cape Cod elopement. When you book our Elopement Package, we'll take care of all the little details that your special day deserves.
A seasonal bouquet for the bride and a boutonniere for the groom
A small, beautifully decorated wedding cake
A bottle of champagne or sparkling cider for your first wedding toast Professional photos of your ceremony
A gift certificate for a romantic dinner at a local restaurant after the ceremony (we make the reservations for you)
To make your elopement even more personal, we ask you to send photos of a floral bouquet you love, your color scheme, and a wedding cake that makes your heart sing. We work with a local florist and baker who will do their best to create exactly what you want. Pinterest is a great source for inspiration when it comes to wedding cakes and flowers. 
In addition, you'll enjoy a gourmet breakfast each morning of your stay. And we'll extend your check-out time to noon on your day of departure, so that you can lavish in luxury a little longer before you leave us.
After the Ceremony
Once the "I dos" have been exchanged, take a little time to relax and enjoy all that Cape Cod has to offer. Spend some time on our pristine beaches. Wander the nature trails through the National Seashore. Peddle a bike through cranberry bogs and marshland. Take the ferry to Nantucket or Martha's Vineyard for a day of shopping, people watching, or hobnobbing with the locals. Cape Cod is full of New England charm and natural beauty. Begin your life together making beautiful memories you'll never forget.