You're pregnant. How exciting! Before launching into the whirlwind of events that will take place over the next few months—the gender reveal, the baby shower, decorating the nursery—take a few minutes to plan the perfect babymoon on Cape Cod for you and partner. You'll appreciate taking the time to relax and enjoy this new adventure before it changes your lives completely. A babymoon, which is a pre-baby getaway similar to a honeymoon, is the perfect way to reaffirm your relationship as a couple before baby makes three, or four, or five, or more.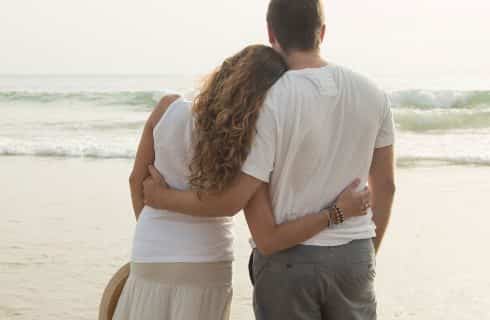 The ideal babymoon creates opportunities to share your hopes and dreams for the future and contemplate how to accommodate the changes that are inevitable once the baby arrives. It's a little bit romance and a little bit self-care. Think of it as a chance to spoil yourselves before your entire life is about caring for a new little human.
What started as a trend when Beyonce and Jay Z were spotted frolicking in Bora Bora before the birth of their twins, has exploded into a pre-birth ritual enjoyed by many couples, whether its their first or fourth child. Even adoptive parents are getting into the swing of taking a quiet vacay before adding to their families.
So, what should you consider when planning the perfect babymoon?
Timing Your Babymoon Just Right

Most couples wait until the first trimester is over to make their escape, once morning sickness has ebbed. The second trimester is considered the safest for traveling, especially if your destination requires flying. Be sure to get your OB-GYN's approval and check with your airline for any restrictions.
Where to Go on Your Babymoon
If flying is out of the question, take a road trip to a favorite destination or somewhere new that you've been meaning to check out – perhaps somewhere closer to home. Consider your budget as well. If an exotic week-long getaway to some far-off tropical island is not feasible, a weekend at a cozy bed and breakfast might just fit the bill. Our Captain Farris House is ideal because it offers luxurious comfort, delicious breakfasts, and warm hospitality.
What to Do on Your Babymoon
Talk with your partner about activities you'd like to enjoy, dining preferences, and if spa treatments should be part of the plan. A side-by-side couple;s massage, prenatal for mom and deep tissue for dad, adds just the right element of pampering to make your babymoon special. Here at Captain Farris House, we're close to romantic and relaxing attractions like walking trails, beaches, lighthouses, and restaurants.
The Perfect Babymoon Package
Our "We're Having a Babymoon" package at the Captain Farris House combines gifts for the newborn, chocolate covered strawberries, a sparkling beverage for mom and dad, a late checkout for added luxury, and an optional couples massage add-on. And if you're visiting from November through May, you might want to reserve our afternoon tea served in the dining room and courtyard.
Join us for a memorable getaway at Captain Farris House, where you can plan the perfect babymoon on Cape Cod.