Standing tall over windswept beaches, rolling hills, and rocky cliffs, these Cape Cod lighthouses have safely guided travelers through decades of seafaring history. Since their construction, they've secured places in history books and tourism brochures alike. Some of these beacons have since retired from lighting up the coastline for passing ships, but they all continue to guide visitors along a path of fascination. You can learn their unique stories, journey to the top for unparalleled vistas, or simply gaze up and marvel at their beauty. Together, the five destinations below make a spectacular lighthouse tour you'll remember for years to come.
The Ultimate Tour of Cape Cod's Lighthouses
After a good night's rest and a homemade breakfast at the Captain Farris House, you'll be fueled up and ready to explore Cape Cod's lighthouse-dotted coastline. Here's one of the best routes to take!
1. Chatham Light
Did you know that Chatham Light once had a sister lighthouse from 1808 to 1923, and they were collectively known as the Twin Lights? Back then, you could find two adjacent beacons shining over the "elbow" of Cape Cod about 30 minutes east of the Captain Farris House. Two hundred years after the original structures were built, one of these towers remains, and it's the perfect starting point for your adventure. Today, Chatham Light provides spectacular views for visitors and is surrounded by plaques outlining its unique history.
2. Three Sisters Lighthouses
Next stop, Eastham! The Three Sisters Lighthouses are about 15 miles north of Chatham Light, bringing you further along the scenic stretch known as the Cape Cod National Seashore. As you might expect, this is the site of not one, but three towers within a short walk of each other. The original lighthouses were lost due to erosion, but they have been rebuilt and restored at a more inland location surrounded by trees. It's a beautiful spot to stretch your legs and enjoy a peaceful stroll during your day trip.
3. Nauset Light
Do you ever wonder what happened to the second tower back when Chatham had the Twin Lights? Well, one of the beacons was transported less than a half-a-mile from the Three Sisters where it became known as Nauset Light. You may recognize it from the bags of Cape Cod potato chips! Check their calendar to see when the lighthouse is offering open-house tours!
4. Highland Light
The construction of these incredible beacons had to start somewhere, and that was with the Highland Light! It's the very first of Cape Cod's lighthouses, located nearby in North Truro. The climb to the top is equivalent to a five-story staircase, but the views are well worth it!
Tip: Make sure you check out the Highland House Museum while you're there. It's adjacent to the tower, and you get a discount on admission when you visit both!
5. Race Point Light Station
Last, but certainly not least, is Race Point Light Station in Provincetown. Originally standing about 25 feet above sea level in 1816, it was eventually replaced by a 45-foot-tall tower in 1876. Today, it continues its legacy as an active beacon operated by the U.S. Coast Guard! You can marvel at its beauty from afar or take a two-mile walk from the parking lot to see it up close. Tours are available on the first and third Saturdays from June through October, and admission is free!
Complete the Perfect Cape Cod Getaway at the Captain Farris House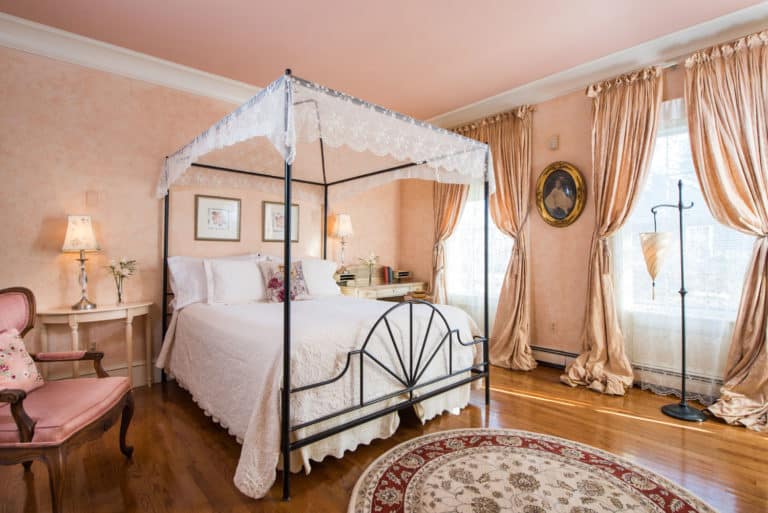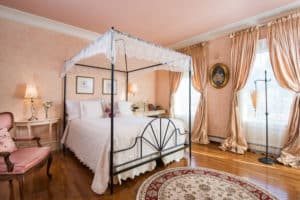 If you're looking to explore these fascinating lighthouses and enjoy all of Cape Cod's beauty, there's no better place to stay than the Captain Farris House. Our picturesque bed and breakfast is home to stunning gardens, beautifully appointed rooms and suites, and thoughtful touches to make you feel right at home during your stay. Our elegant environment offers the perfect space for romance and relaxation while our central location makes it easy to explore the Cape on day trips. It's the best of both worlds!
Book your stay today and enjoy the Cape Cod getaway you've been dreaming of. Just don't forget to check our current specials and packages to enhance your visit even more. From girls getaways to couples retreats, we have options for every visitor!