Known as one of the top fishing destinations on the East Coast, the angling adventure of a lifetime awaits you on Cape Cod! Monster-sized striped bass, bluefish, flounder, mackerel, Red Snapper, and Yellowfin tuna are just a few of the amazing catches you can reel in here. The fishing season on the Cape typically runs May through October, and anglers will find several spots that are teeming with a variety of fascinating species.
There are many options for fishing on Cape Cod.  Look no further than the Traveling Angler to  provide a variety of fishing options:
Enjoy fishing from a kayak all across Cape Cod
Experience Flat's Boat Fishing  in the shallow waters of Cape Cod to catch Striped Bass, Blue Fish and False Albacore!
Also, a charter boat awaits to provide an amazing experience in virtually all  the harbors and waters on Cape Cod.
Read on to learn about other Cape Cod fishing spots and experiences…
Your Guide to the Best Cape Cod Fishing Spots
Cape Cod Bay
Close to the beaches of Cape Cod Bay is a series of shallow water called the flats. Due to the close proximity of the flats to the shore, Cape Cod Bay is one of the best places for onshore fishing! Here, you can cast your line for striped bass, bluefish, mackerel, and more. Two fabulous beaches from which you can fish from the shore include Dennis Beach and Sandy Neck Beach. Before your trip, check the Salty Cape's latest Cape Cod Bay fishing report for an idea of what you might find!
Cape Cod Canal
Nothing can compare to the thrill of Cape Cod Canal fishing! The canal, which runs west of Sandwich between Cape Cod Bay and Buzzards Bay, is another popular area for onshore fishing. Between the strong currents and giant fish found here, you'll want to come prepared with a strong line and heavy lures.
Connecting Cape Cod to mainland Massachusetts, the canal has several hot fishing spots on both the mainland side and the Cape side. Cast your line from the Cape Cod Canal fishing pier, located at Scusset Beach State Reservation. Or, reel in your next trophy bass from the banks of the West end of the canal. Other popular fishing locations on the Cape Cod Canal include Portagee Hole, the East End Jetty, and "the Jungle" which is located off of Sandwich Road.
Atlantic Ocean
Are you looking to embark on a deep-sea adventure? There are several fishing charters that will take you out into the Atlantic. Climb aboard a Helen H Deep Sea Fishing charter for an offshore experience you won't soon forget. Or, enjoy the best of Cape Cod saltwater fishing with Shark Shark Tuna Fishing Charters. Whether you're planning a group excursion or a customized angling trip, the possibilities are endless!
While most of the Atlantic Ocean fishing in this region is done offshore, you can also cast your line from the eastern facing beaches of Cape Cod. Also known as the Outer Cape, this area is home to a wide variety of commonly caught saltwater fish species. A popular spot for whale watching, keep an eye out for whales, tunas, and pelagic species swimming just miles offshore!
Local tip: If you're searching for a more leisurely fishing experience on the Cape, look no further than Hy-Line Cruises. They offer deep sea fishing excursions in the Nantucket Sound for more casual anglers.
Where to Find Cape Cod Fishing Gear
Now that you know where to find all of the best Cape Cod fishing spots, you'll need to get your gear. There are several tackle shops located on Cape Cod. Just a short walk from the Captain Farris House, Riverview Bait & Tackle has everything you need for your next fishing trip. Stop inside for a great selection of reels, rods, lures, and bait at reasonable prices. Other places to find Cape Cod fishing gear include Sports Port Bait & Tackle and Canal Bait & Tackle. Before you go, make sure to pick up the appropriate fishing license!
Plan the Ultimate Fishing Trip at the Captain Farris House!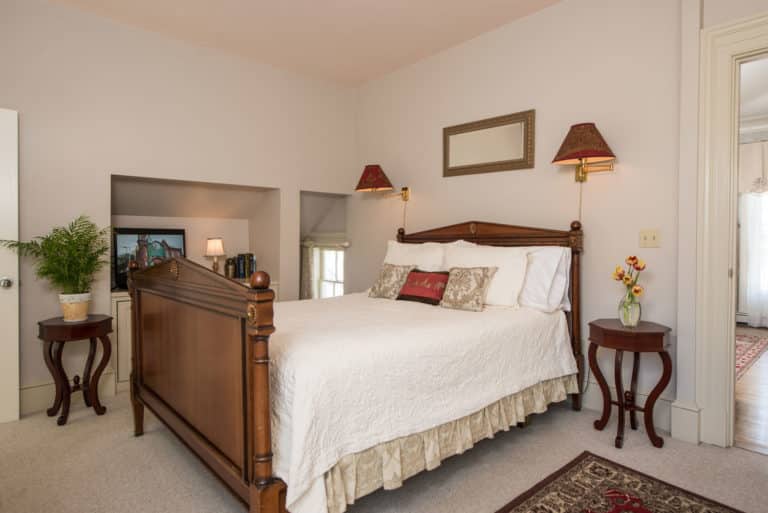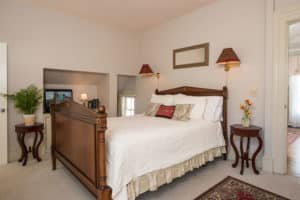 If you're looking for the best place to stay to access all of these incredible Cape Cod fishing spots, look no further than the Captain Farris House! Our cozy inn is centrally located in South Yarmouth, providing convenient access to the rest of the Cape. All of the best restaurants, shops, beaches, and attractions are just minutes away!
After a day full of fishing, come back to our charming B&B and unwind in the comfort of your guest room or suite. All of our accommodations are equipped with luxurious amenities, including comfortable furnishings and plush linens. For a truly memorable experience, we invite you to stay in our Captain Farris Suite! Relax in the oversized ottoman chair with a glass of wine or snuggle up on the cozy couch with a blanket before drifting off in the antique queen-sized bed. Wake up slowly to a delicious, homemade Captain Farris House breakfast before heading out for another fantastic Cape Cod day. So, what are you waiting for?
Check our availability and book your stay today! We look forward to hosting you!