What are some of your favorite destinations for Cape Cod day trips? With so many incredible spots, it can be difficult to choose! When you stay with us at the Captain Farris House, you're within reach of several delightful options. From serene island retreats to bustling main streets, you're sure to find the ideal setting for your adventure. Scroll down to get a taste for the experiences you can expect, and discover our local tips to enjoy them to the fullest!
Embark on Unique Adventures With These Cape Cod Day Trips
If you're not sure where to start, consider some of these beautiful destinations. All you need is a camera and a sense of adventure. An appetite for exceptional cuisine helps, too!
Martha's Vineyard
Martha's Vineyard is just a ferry ride away from the mainland and offers a whole world of New England charm, cultural destinations, and scenic landscapes. The most convenient travel option from the Captain Farris House is Hy-Line Cruises. They offer one-hour ferry rides departing from Hyannis Terminal, just 15 minutes from our inn. However, this is a seasonal service, typically running from May through October. Steamship Authority, on the other hand, runs year-round but requires you to drive to the terminal at Woods Hole.
However you get there, a visit to Martha's Vineyard is sure to take your breath away. This island paradise encompasses 100 square miles and is home to six towns, each with their own unique character. You're welcome to use the public transit system throughout the island, but we highly recommend signing up for a tour. There are several excellent tour companies available, giving you a comprehensive overview of each town and offering insight into the island's historical significance. On the way, you'll see lighthouses, natural paradises, and beautiful landmarks!
Nantucket
Often referred to as the "sister island" of Martha's Vineyard, Nantucket offers day trippers another remarkable option via ferry. Consider traveling with Steamship Authority or Hy-Line Cruises with departures from Hyannis. In peak tourist season, Freedom Cruise Line provides a quieter alternative at Harwich Port.
Many of our guests ask us, "What's the difference between Martha's Vineyard and Nantucket?" While both are excellent destinations, they offer very different experiences. Martha's Vineyard covers a larger area with more shops and attractions. On the other hand, many people enjoy Nantucket for its quaint, picturesque escape from the crowds Martha's Vineyard can attract.
Home to a rich history, windswept beaches, and a charming town, it's easy to see why some visitors might list it as one of the best day trips from Cape Cod. Instead of racing to each attraction, feel free to immerse yourself in Nantucket's laid-back vibe. Rent a bicycle and explore the area at your own pace. The bike trails are separate from the roads, allowing you to enjoy the natural beauty without any distractions. For a glimpse into Nantucket's past, make your way to the Nantucket Whaling Museum!
Hyannis
For a convenient day trip destination near the Captain Farris House, we recommend visiting Hyannis. This charming village is just 15 minutes away and features several excellent things to do on Cape Cod.
With its lovely stretch of shops, restaurants, and historic sites, Main Street in Hyannis is always a great place to spend an afternoon. Here, you'll find the John F. Kennedy Hyannis Museum, which showcases the history of this American icon who once called Hyannis home. You're also welcome to journey down the Kennedy Legacy Trail and see several significant landmarks throughout the downtown area. For a fee, you can hop on a boat tour and see the Kennedy Compound where John F. Kennedy once lived!
Chatham
If you journey toward the southeastern end of the Cape, you'll find the charming town of Chatham. It's just a 30-minute drive from our inn, and it's well worth the trip.
Known for its beaches, bike paths, and historic homes, you'll have no trouble filling a day with fun activities here! When you drive through this community, you'll see the famous Chatham Lighthouse, yet another shining piece of our seafaring history. This beaming signal provided safe passage for the brave sailors at sea. Today, it offers opportunities for beautiful pictures and stunning sunsets. In addition, we urge you to go shopping along Main Street and treat yourself to something special!
Provincetown
Provincetown rests at the northern tip of the Cape, about an hour away from the Captain Farris House. You can enjoy miles of scenery along the coast before you even reach your destination!
When you arrive, you'll be in the same spot where the Pilgrims landed in 1620! Be sure to visit the Pilgrim Monument, towering over 250 feet high, in commemoration of this historic moment. While you're in the area, stop in at the Provincetown Museum to dive into fascinating stories dating back hundreds of years. Afterward, explore the top-rated restaurants, art galleries, and shops along Commercial Street!
Stay Near All of These Day Trip Destinations at the Captain Farris House
After your day of exploration and adventure, we invite you to return to the luxurious, welcoming atmosphere of the Captain Farris House. Our charming bed and breakfast on Cape Cod serves as the perfect jumping off point to all of these incredible areas. Plus, our inn is a delightful destination in itself!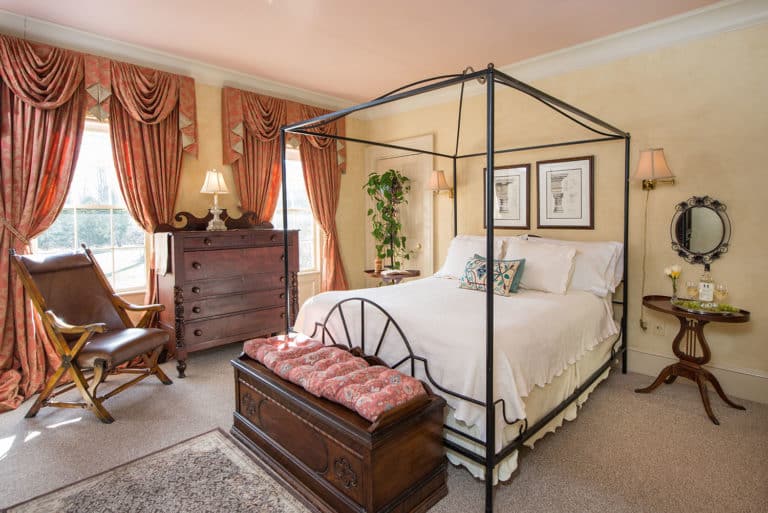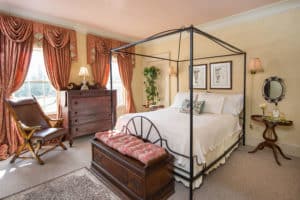 The enticing aromas of freshly baked cookies often beckon you inside where you'll find elegantly designed rooms and suites. Many of them feature private whirlpool tubs, letting you enjoy a soothing soak after a long day. Plus, you can always count on a homemade breakfast waiting for you each morning!
Book your stay today and get one step closer to our paradise on Cape Cod! We look forward to welcoming you to the Captain Farris House!