The architectural marvel known as the Cape Cod Canal isn't just for commercial ships to get from point A to point B. It also offers a variety of recreational opportunities! This 17.5-mile pathway connects the Cape Cod Bay to Buzzards Bay and attracts over three million visitors each year. If you'd like to join them, this is a great place to start! We'll show you everything you need to know to make the most of your adventures at the canal and beyond.
5 Fun Things to Do at the Cape Cod Canal
1. Cape Cod Canal Visitor Center
If you'd like to kick off your experience with a little history, start your afternoon at the Cape Cod Canal Visitor Center. It's located at the northern end of the canal with gorgeous waterfront views from the front deck. A fascinating museum also awaits inside with a variety of interactive exhibits.
You can step aboard a 40-foot, U.S. Army Corps of Engineers patrol boat, gain insight into the local wildlife, and even try your hand at navigating a virtual ship through the canal! While you're at the Visitor Center, feel free to ask the park rangers and volunteers any questions you might have and pick up a souvenir from the bookstore.
Know Before You Go: The Cape Cod Canal Visitor Center is open from 10:00 a.m. to 5:00 p.m. between May 1 and October 27. Admission is free.
2. Biking
Your adventure doesn't have to end there. You're welcome to hop on a bicycle and enjoy some more vantage points of this scenic waterway! There are several access points on both sides of the canal as well as service roads that are perfect for an afternoon of cycling. If you're coming from the Visitor Center, you can check out the bike trail that starts nearby at the Sandwich Marina. When you need a break, take a pit stop at one of the designated recreation areas and picnic spots along the way. Check out the Cape Cod Canal map if you'd like to plan out your ideal route.
3. Fishing
If you want to try your luck at fishing at the Cape Cod Canal, you're welcome to pack your tackle box and cast a line from the banks. You might reel in a trophy-worthy catch with some of the impressive striped bass that roam the waters here. Just make sure you bring strong line and heavier lures because of the strong currents. And, as always, please remember to get your fishing permit and abide by all local regulations.
4. Fisherman's View Restaurant
When hunger strikes at the Cape Cod Canal, head over to the Fishermen's View Seafood Market & Restaurant. It's an excellent place to enjoy sea-to-table cuisine as you gaze out at the shimmering water with 270-degree views! The fresh seafood and unique atmosphere earned it a spot in Boston Magazine as the "Best Cape Cod Restaurant" of 2018. Check it out for yourself — the restaurant is open year-round for lunch, dinner, and drinks at the bar. You might even be able to enjoy live music on certain days!
5. Explore Sandwich, MA
We recommend saving some time to enjoy the charming community of Sandwich while you're in the area. This beautiful community is nestled at the northern portion of the canal where it intersects with the Cape Cod Bay. You can see what's in bloom at the Heritage Museum and Gardens, walk along the Sandwich Boardwalk, browse the Sandwich Glass Museum, and much more.
Complete Your Cape Cod Getaway at the Captain Farris House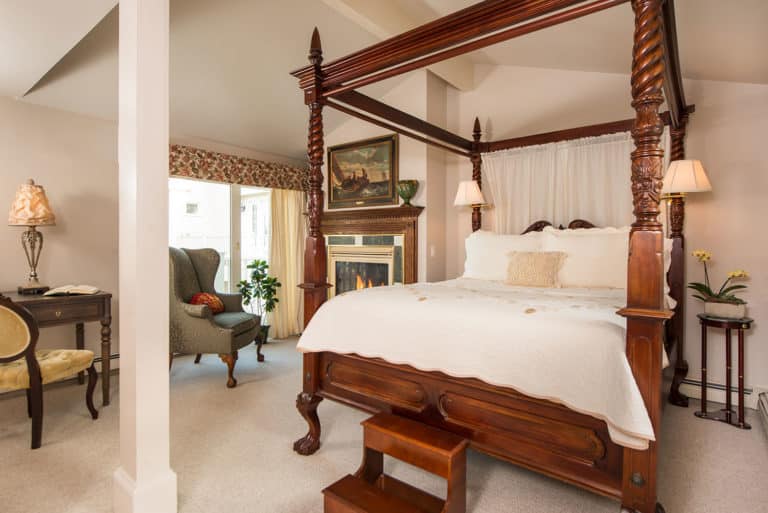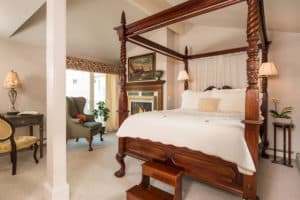 The canal is a gateway to so many more incredible experiences on the Cape. We invite you to join us at the Captain Farris House to get the full Cape Cod experience! Our luxurious accommodations and convenient central location in South Yarmouth make it the perfect place to unwind between your adventures.
Plus, you'll find that a stay here is a memorable experience in itself! After walking through the gardens and receiving a warm welcome at the inn, you can put your bags down and relax in the beauty of Aunt Liddy's Room. It's one of our many accommodations available and features a hand-carved, mahogany, queen-size bed by a warm fireplace and walkout sundeck. We'll even have a homemade breakfast waiting for you after a peaceful night's rest.
Check our availability today, and enhance your stay with our current specials and packages!