Tap into your creativity by attending one of the best art classes on Cape Cod! From pottery and jewelry-making classes to abstract visual art and kids' art workshops, there is an abundance of unique art classes to experience in the area. Below, we've provided our recommendations for the best places for learning to make art and enjoying one of life's many beauties.
Where to Find the Best Art Classes on Cape Cod
The Cultural Center of Cape Cod
One of our favorite places to enjoy art classes on Cape Cod is at the Cultural Center, located just across the street from the Captain Farris House. Learn about pastel painting and acrylics or sign up for one of their beginner pottery classes. If you're looking to enjoy a casual evening of wine and art, attend one of the monthly Friday Night, Wine Down events!
Creative Arts Center
The Creative Arts Center in Chatham, MA, offers art workshops, as well as several kinds of classes including painting, drawing, and other 2D art, pottery, jewelry, mini-classes, and children's classes. From beginners to more advanced artists, all levels can enjoy classes at the Creative Arts Center. You can also experience art exhibitions, festivals, and exciting local events!
Cape Cod Art Center
Cape Cod Art Center classes are held year-round and range from photography classes and workshops to watercolor and mixed-media art. Hone your drawing skills with other artists in a stress-free setting at one of their workshops or classes!
Cape Cod Museum of Art
The more advanced artists will enjoy one of the Cape Cod Museum of Art classes. Students with prior clay experience can attend the Pottery Open Studio class, where you can pursue your own projects with the freedom of no instruction. CCMOA also offers several unique workshops including a collage and mixed media class!
Cotuit Center for the Arts
For a casual and social art environment, visit the Cotuit Center for the Arts. The center invites every level of artist to explore their creative side and develop a new artistic skill set. They also offer adult and children art classes, along with yoga, musical dance workshops, and drum circles!
Stay with Us at the Captain Farris House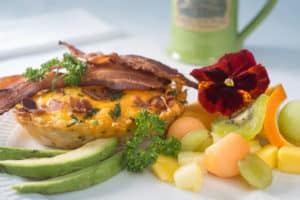 After enjoying one of the amazing art classes on Cape Cod, make your way back to the Captain Farris House for a cozy, relaxing evening. Our charming retreat features beautifully appointed accommodations, luxurious amenities, a delicious gourmet breakfast, and easy access to the area's best attractions. Browse our rooms, reserve your desired dates, and enjoy your idyllic Cape Cod getaway with us. After you book, take a look at our packages to further enhance your Cape Cod experience. We're looking forward to your stay!